Happy almost Thanksgiving! As I mentioned in my last post, I love this time of year. With the holiday season under way, 2017 is coming to a close. Like, what? I can't believe it either. I find that the more I embrace change (which has recently been the story of my life), the quicker time goes by.
Anyway, we had a wonderful weekend. It's not always a graceful balance of relaxing, socializing, and having independence. But, my husband and I do our best. On Friday night, we went out to dinner, just the two of us. And, I intentionally left my phone at home. Space from technology, you know? Unfortunately, the food was pretty mediocre. We actually had to send both of our dishes back—no bueno. We never do that kind of thing at a restaurant, but our food wasn't edible. Luckily, we ordered two insane desserts to make up for the mishap. We shared a piping hot apple tart, drizzled with a warm caramel sauce and a giant s'more made with homemade graham crackers (with enough chocolate to feed a small army). We had to practically roll ourselves out 😉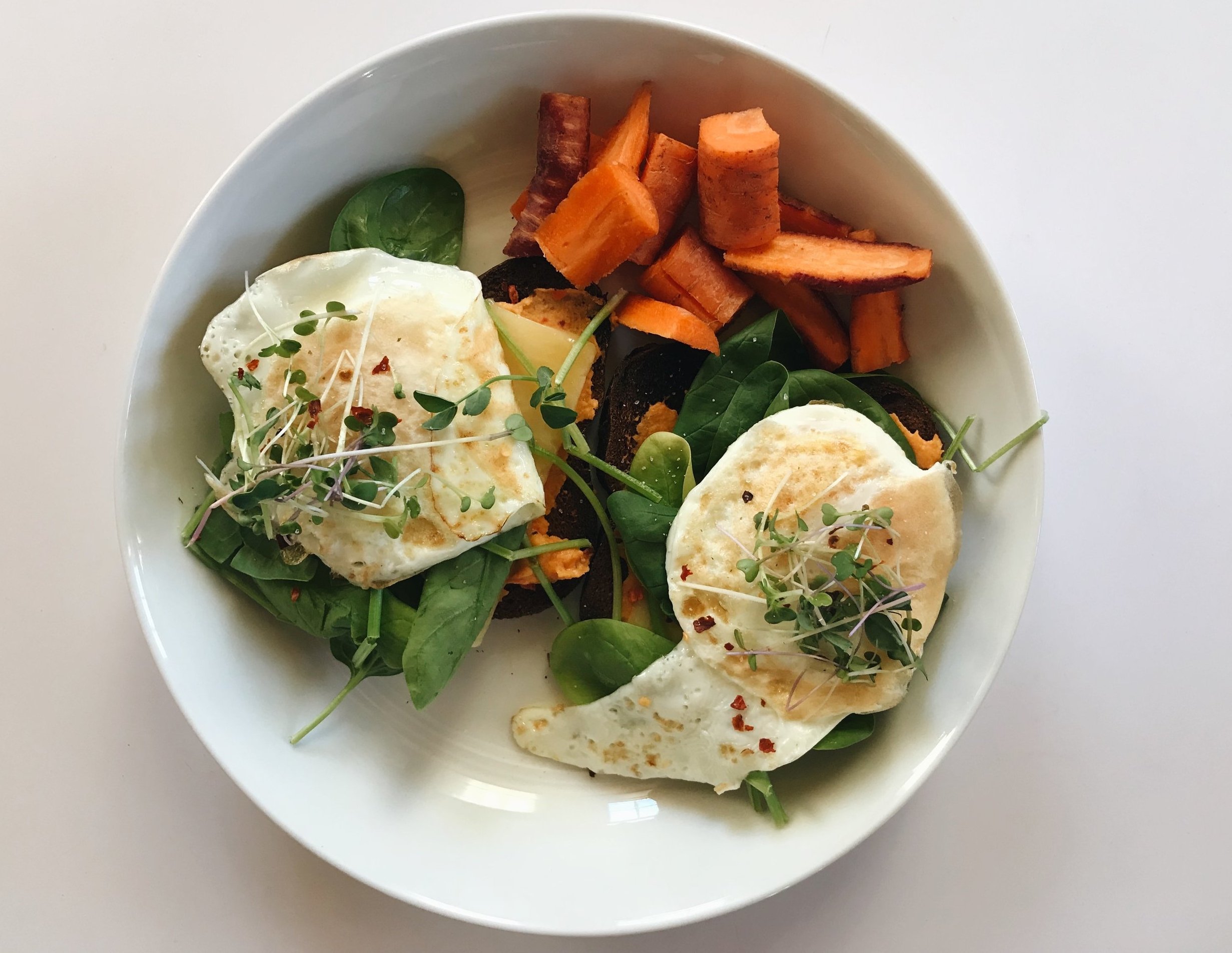 Saturday morning, I started with a nutrient-dense green smoothie because I was feeling pretty blah from all of the sugar the night before. I did some work, then went to yoga. My husband went to the gym, then spent the rest of the day with one of his close friends in Boulder. After class, I made an early lunch, then hopped on a long coaching call. Post-call, I grabbed a protein bar and went to get my hair done. I found a new-to-me salon that carries natural / organic products in Denver! I LOVED it. Once I got home, we met friends for drinks and dinner. One of our couple friends moved to Idaho, so we hadn't seen them in over a year. We went to a brewery first and then grabbed Mexican food.
Sunday morning, I whipped up some pancakes while my husband went to the gym and ran a few errands. Mid-morning, I met a friend (hi, Whitney!) for tea at the new Whole Foods in Denver. For my Denverites, the Union Station Whole Foods is out of this world. I did some light grocery shopping, made a sandwich for lunch, then tried my hand at some homemade granola. The recipe is on my Instagram 🙂
Afterward, I took a yoga class, then got my nails done. Self care, friends. Once I got home, I answered emails and did some freelance work. For dinner, I inhaled a salad with some fried eggs, avocado, and chips (unpictured). Not glamorous, but it did the trick. I had the last pumpkin bar with some almond butter for dessert. We were in bed by 9. Because that's how we do.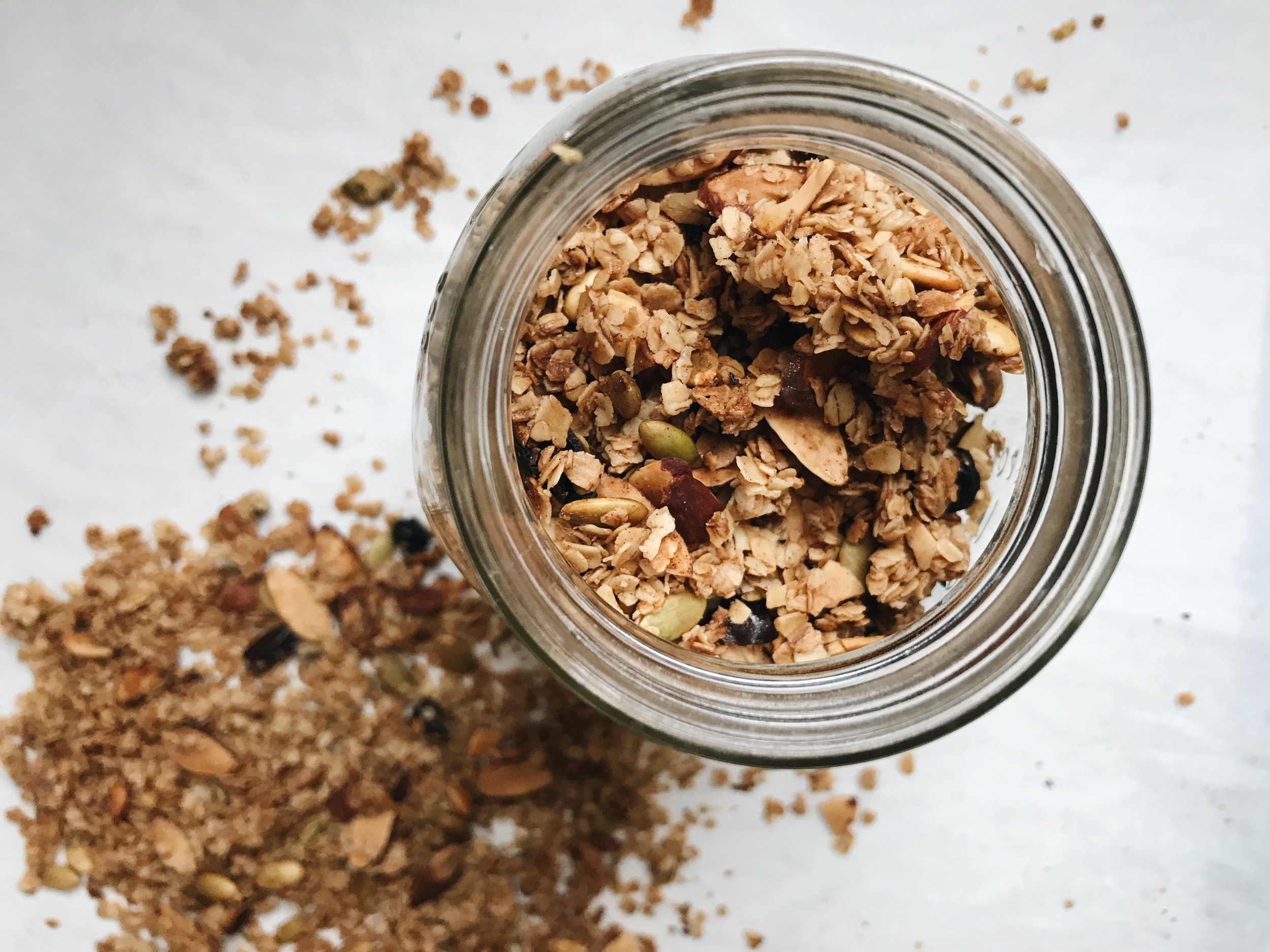 I hope you're all looking forward to a safe and family-filled Thanksgiving! Much love.