My husband was born and raised in Hyvinkää, Finland. That's approximately 5,000 miles from where I grew up. Like most Finns, he's kind, inquisitive, and very smart. He's creative and loves music. He's impressively sociable, except when it comes to strangers in elevators. True to his roots, he embraces cold weather. The mountains are always calling, and skiing is a daringly effortless activity. Although I haven't watched him play ice hockey, apparently he's pretty good at that too.
After a decade or so passed, the quintessential vineyards of Northern California became home. Long gone were the days of cross-country skiing to school and spending hours building snow forts and tunnels. American pop culture had a whole new meaning. Inevitably, life changed. But he made friends quickly. And if you ask him what it was like to move from one tiny country to a much, much larger one, he'd tell you it was overwhelming. I can't blame him. Eventually though, work brought them to Atlanta, Georgia—a place wildly different from the lakes of Finland and the Oak-laden hills of California. But change is good. Change brings perspective. And although he doesn't love to admit it, Atlanta will always be a part of his upbringing.
In the coming months, my in-laws will be boxing up the last of their keepsakes and vagabonding in Europe. So rad. My mother-in-law is Finnish and my father-in-law is American. They rock. But as empty-nesters, they're genuinely ready for something new. Truthfully, it has been quite awhile since they moved from Finland. And if anything holds true, it's that life has a way of coming full circle, we just never really know when. Moreover, perpetual faith in this journey of life is what eventually guides us home.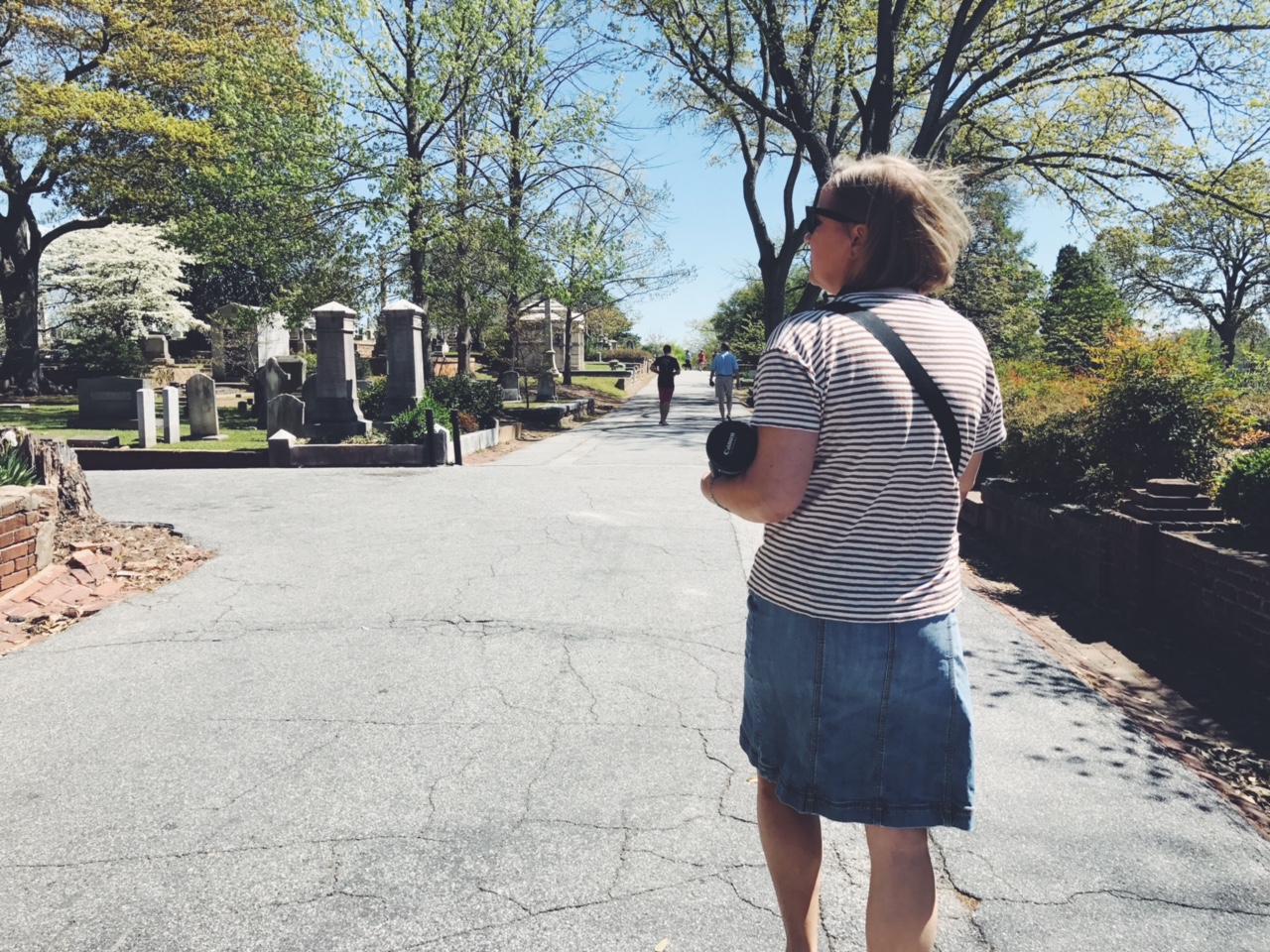 So, Atlanta. We spent Saturday and Sunday getting a taste of the South while doing our best to avoid traffic and other non-existent parts of I-85. On Saturday, we started and ended at historic Oakland Cemetery. We walked through Cabbagetown and Krog Street Tunnel, mesmerized by the colorful, dynamic wall art and provoking murals along the way.
See? So fantastic. I only wish I had taken more photos.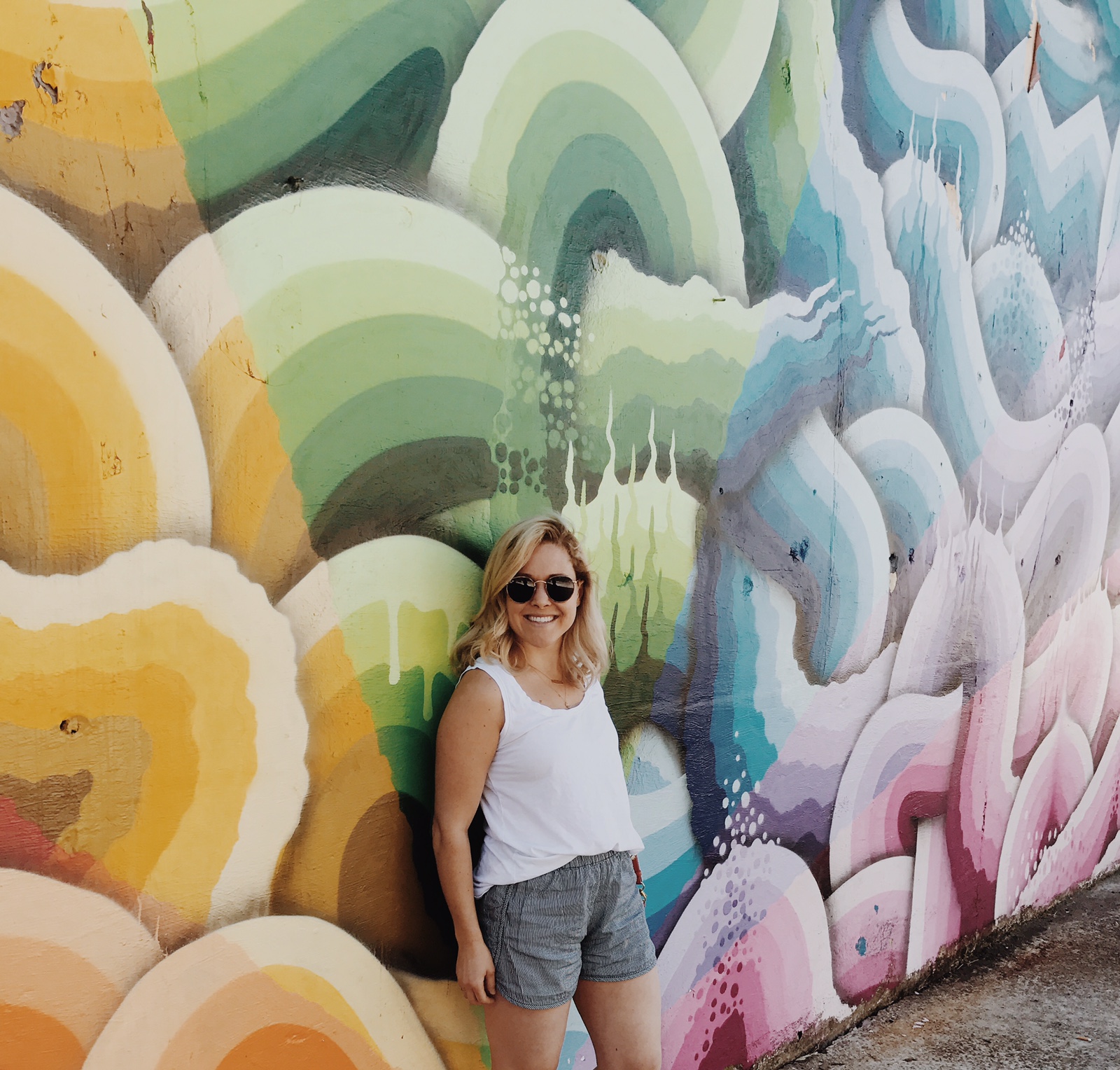 While waiting for our reservation at Superica, we strolled through Krog Street Market as well as a portion of the Atlanta BeltLine. There were so many people out and about. I loved it. By the way, Krog Street Market is the coolest. I bought some of this chocolate, but they also sell homemade soaps, candles, green juices, beer, and international food. After a long, leisurely, and somewhat boozy lunch, we made our back through Krog Street Tunnel to Oakland Cemetery. Before driving back, we stopped for iced drinks at Octane.
The Krog Street Tunnel is making a name for itself. The graffiti art is alive with color, inspiration, and creatvitiy.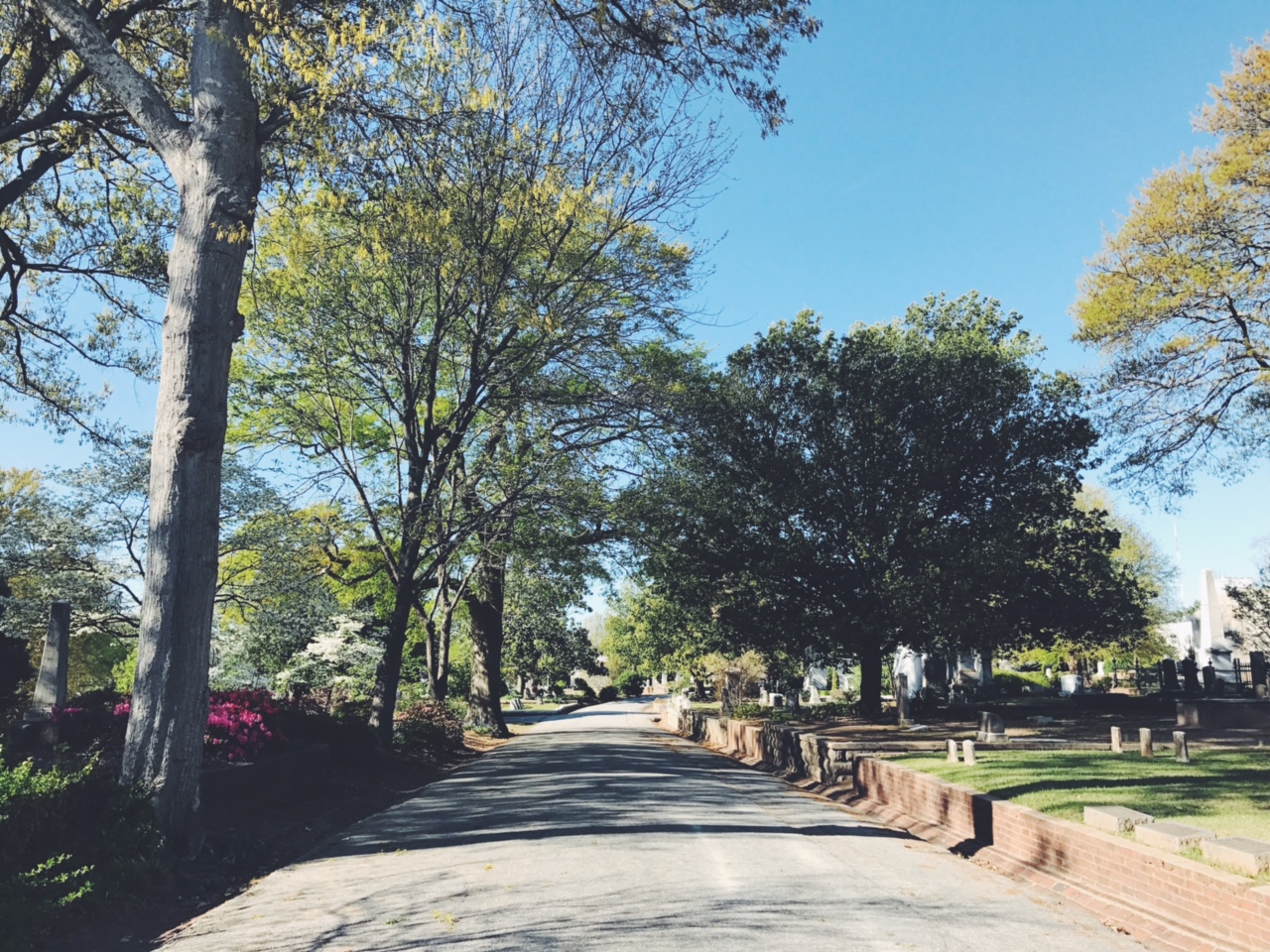 On Sunday, we slept in, then brunched at Hugo's Oyster Bar (a neighborhood favorite of my in-laws). Afterward, we visited one of Roswell's historic mills, drove by Bulloch Hall, and tasted olive oils + vinegars at Roswell Provisions. While the rest of Atlanta went to church, we sifted through delicate photo albums and other elusive trinkets from my husband's childhood. We laughed and reminisced and it was truly wonderful.
On Monday, we drove to Augusta. We gave Dustin Johnson a few pointers (ha), ate pimento cheese sandwiches, and soaked in every precious minute at Augusta National Golf Club. I know. Because when your husband wins tickets to the practice round of the Masters, you put in your PTO, brush up on your golf stats, and pray to the universe that the rain and thunderstorms will hold out. For at least a few hours, they did. And while I don't have any photos from the golf course, I promise it was surreal.
And with that, we flew back to snowy Colorado on Tuesday and headed straight to work. Thank you for the memories, Atlanta 🙂