Happy Sunday! It's almost the end of the month (does anyone else feel like July flew by?), so I'm back with a slew of food photos. This round features a few of July's breakfasts, dinners, and everything in between. If you missed my first post in this series, hop over to my Eats, Lately: June 2017.
At the start of the month, I was on vacation with my family in Hawaii (on the Big Island). I only included a few food photos from our trip. However, I don't overthink my eating habits on vacation. I enjoy a little bit of everything, and most importantly, I eat what I'm craving. We ate dessert every day, happy hour typically meant snacks galore, and most of our meals were chock-full of local ingredients. Because we stayed in the same house my grandparents use to co-own, we spent most of our meals at the house. Otherwise, we ate at the beach or up in Waimea. If you want more info about where we ate, let me know!
For those of you who follow me on Instagram, you know that I love sharing my eats. Most of these photos won't look new. But as a reminder, I certainly don't post everything I'm consuming (both here and on Instagram); however, I hope that my meals provide a source of inspiration to eat plenty of nutrients and choose what's in season. At its core, I believe in the importance of eating sustainably, locally, and organically. Beyond that, I try to eat as unprocessed as possible, and I typically choose plant-based protein over animal protein. That's just what my body prefers.
At the same time, I don't categorize myself as paleo, vegetarian, vegan, etc. because I listen to my cravings and eat intuitively. Sometimes, that means I order prosciutto on my pizza. That said, I do err on the side of eating low-glycemic and anti-inflammatory due to hormonal imbalances in my body. It's important to remember that we all have different dietary needs and preferences, based on our age, gender, culture, DNA, environmental stressors, activities, and a variety of other factors. Some of us need to eat every few hours and others have a slower metabolism and require fewer meals. However, we all need things like complex carbs, fat, protein, fiber, and antioxidants to thrive. Oh, and water! Lots of water.
As of late, a few of my favorites / staples include Square Organics (20%-off using 'wellnesswithedie' during check-out), jackfruit (photo above), acai smoothie bowls, hemp hearts, cauliflower rice, sprouted grain bread, hummus, beauty butter, and homemade pesto. My husband and I go through a pretty decent amount of food each week, so we like to shop as cost-effectively as possible. We love to stock up via Amazon, Sprouts, and Trader Joe's. If you'd like to know more about my eats or you have questions about recipes, please drop me a line below. I'm also now available for health coaching services, and I'd love to tailor a meal plan for your specific needs and wants.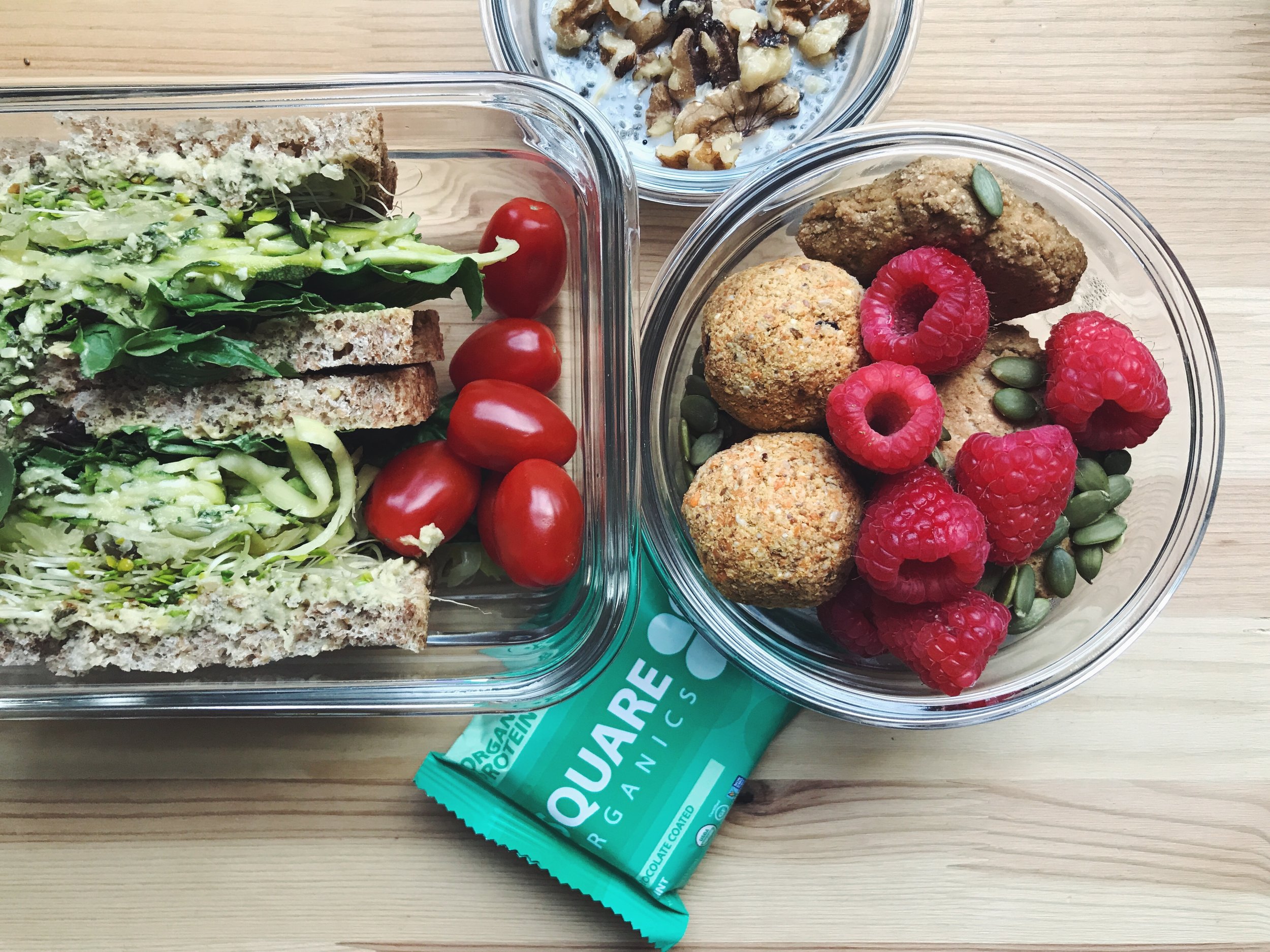 Have a great upcoming week!