Hey, friends! Happy start to December 🙂 I'm a little behind here (seeing that today's already the 5th), but let's just roll with it. I've got quite a bit of work to plow through today (and I'm doing an Instagram takeover for this amazing company), so I'm going to keep this short and sweet.
So, Friday. I was in California all week, working and celebrating my mom's birthday, so once I got back to Denver, I spent the rest of the day wrapping up freelance work. Oh, and using the beautiful new desk my husband built for me. This year, Christmas came a few weeks early! 🙂 Later in the evening, I hopped into a sweaty yoga class and then threw together a quick dinner—a huge salad, made from my CSA veggies, along with pasture-raised scrambled eggs and avocado. When in doubt, breakfast for dinner—at least that's how things go around here.
Because my husband was spending the night in Fort Collins, I ended up just doing some computer work and then crawling into bed early. Wild Friday, I know 😉 Come Saturday morning, I woke up craving a fluffy stack of pancakes. Which, is nothing new. I whipped up Birch Benders with tahini, maple syrup, shredded coconut, and wild blueberries. Their paleo pancake mix is my favorite. You can buy it online, but most grocery stores are stocked with their mixes, too.
The rest of the morning flew by—I worked on my nutrition classes and then met two friends for lunch at the new Whole Foods in Denver (Union Station). I grabbed a decaf almond milk latte + a random mix of grilled chicken, goat cheese, quinoa, an egg, and a bunch of roasted veggies.
Once I got home, I had a productive, two-hour coaching call (the last one until I graduate from IIN!). A bit later, my husband got home. And, although we don't nap very often, that's what was on the agenda. Lazy Saturday afternoon? Check. Dinner ended up being another salad, topped with a veggie burger and hummus + a side of crackers and cheese. I had some ice cream and banana bread for dessert, then fell asleep shortly after.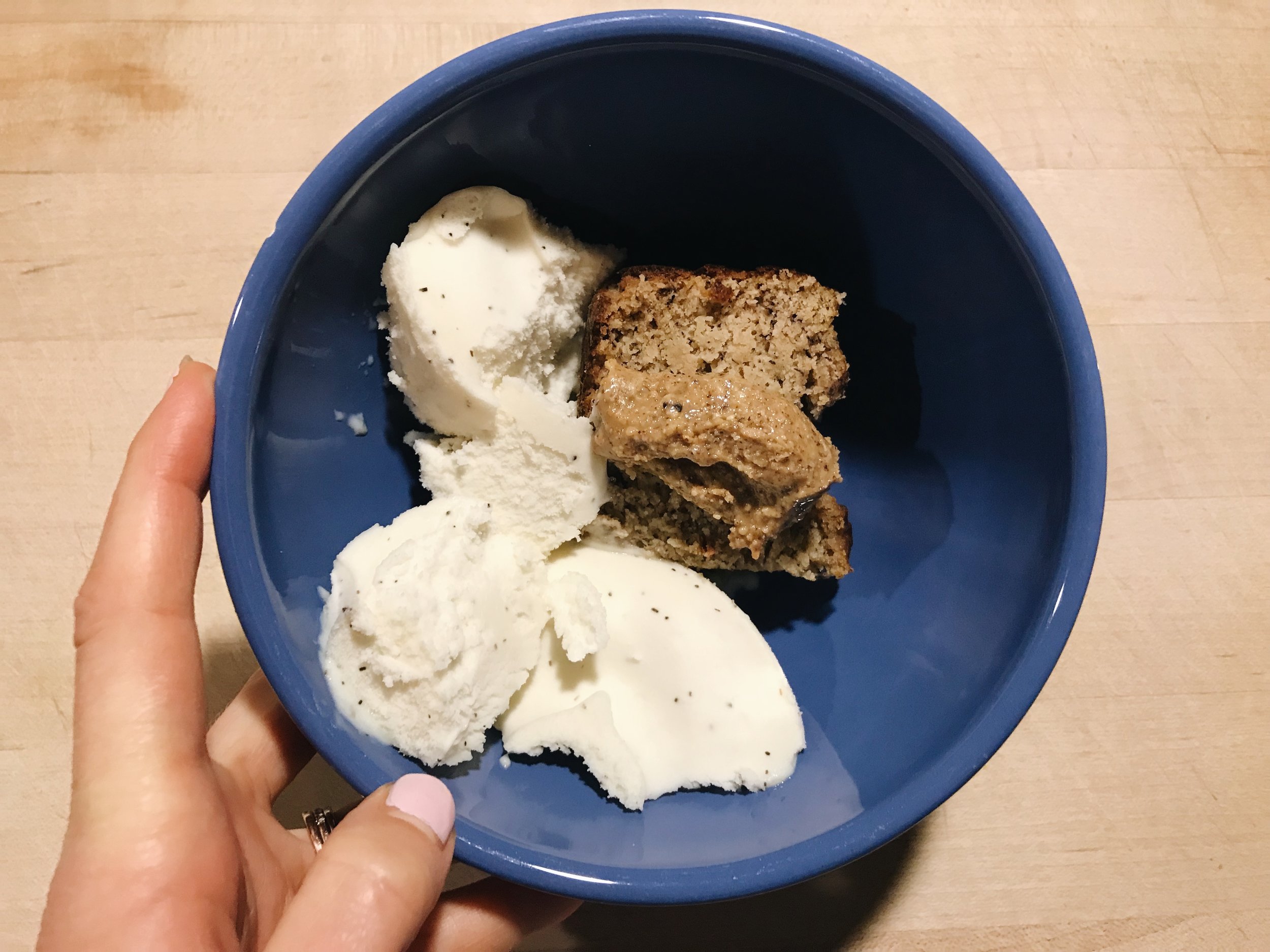 Sunday morning started much like Saturday morning, except that after a stack of pancakes, I let my food digest and then headed to yoga. Because I didn't move much on Saturday, it felt good to get my sweat on. While my husband and I exercise very differently, we typically do our respective work outs at the same time (that is, if we're working out). So, he headed to the gym shortly after I left for yoga. Once we both got home, I made paleo peppermint and chocolate chip cookies from a few ingredients I picked up the day before. They basically turned out like healthy thin mint cookies. Win. You can find the recipe on my Instagram!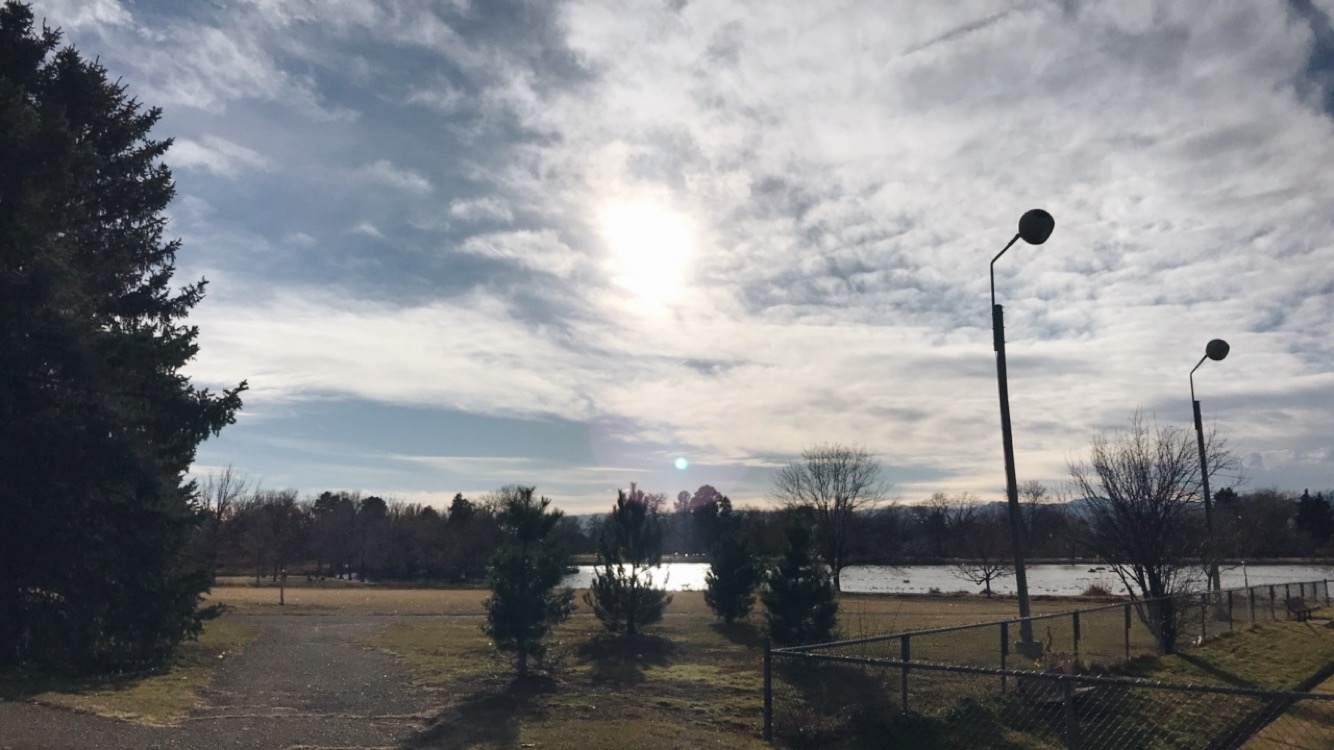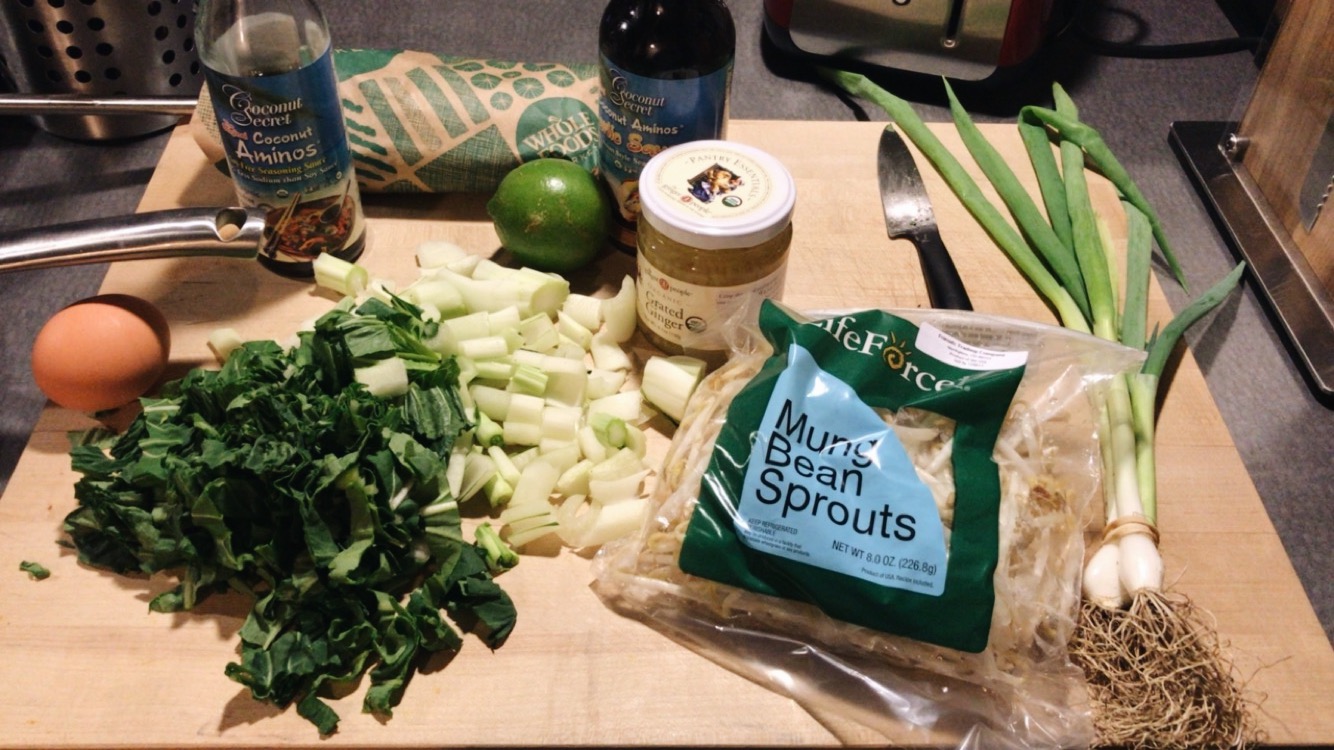 For lunch, I had random scraps in our fridge, along with a few cookies and a bowl of cereal. I certainly don't overthink my weekend eats (or my week day eats, for that matter), so I'm usually scarfing down whatever we have left in our fridge. Anyway, I spent the rest of the afternoon listening to a few nutrition lectures and cleaning out my inbox. Then, my huz and I ran some errands + took a short walk at Wash Park. Around 5:30, I started prepping our dinner, and it came together by 6. There's nothing I love more than whipping together a delicious dinner in less than 30 minutes. We had a "fried" Asian stir fry made with quinoa, cauliflower rice, shrimp, bok choy, mung bean sprouts, coconut aminos, and a few other ingredients. I'm going to make this again and post it on the blog soon—stay tuned.
I hope you're all having a great week thus far. Much love.