Once Memorial Day rolls around, summer is practically here. And I love summer—everything about it: the sunshine, farmers' markets, patio brunches, al fresco happy hours, hiking opportunities, and long days. These things are all beckoning, and I can't wait to store my down jackets and boots for good. Here in Colorado, May is such a tumultuous month. If you live in the Rockies, you know what I mean.
But once June makes her appearance, the sunshine is usually here to stay. And with that, my calendar becomes stacked with events and obligations. There's the inevitable series of graduations, weddings, vacations, weekend camping trips, and other non-negotiables. They're all things to look forward to, of course, but there's always planning, prepping, and packing involved.
And every summer, while I tell myself I'm going to do x, y, and z in Colorado, travel takes precedence and I end up with fewer free weekends than expected. Over the years though, I've learned to love the push and pull that summer brings. I try and savor the weekends I have in Denver, but I also enjoy the travel-packed weekends that follow. This year, Memorial Day was one for the books. It kicked off a very busy next few weeks for us, too. We'll be in Chicago, Philly, and then eventually on the Big Island for the Fourth of July. Send supportive vibes as I try to manage work, nutrition school, and travel at the same time 😉
It started with my sister in Napa Valley, and it ended with my whole family in Las Vegas. It was the perfect blend of family time, celebrations (happy 21st, Willie Bear!), good food + good drinks, and a bit of relaxation. But what I've realized is that while I love having new experiences and traveling to unfamiliar places, I find that familiarity is just as alluring. Sometimes, there's nothing better than heading back to where I grew up.
On Friday, I flew into Oakland, and my sister picked me up. She drove us to Petaluma before heading to BottleRock in Napa. Around noon, we brunched at WishBone—a cozy, farm-to-table brunch spot serving up plant-based and meat-centric dishes. The decor is rustic-chic and they offer creative cocktails, artisan coffee, and locavore eats. We split their mimosa with freshly squeezed OJ and a lavender, sea salt, and honey latte (so good!). To eat, I had their ol' fashion breakfast with poached eggs, homemade sourdough toast, bacon, smashed garlic potatoes, and strawberry jam. My sister had a polenta dish with kimchi, a fried egg, sauteed kale, and roasted beets. Everything was delicious and filling.
Later that day, we drove through Napa's quintessential rolling hills and made our way to BottleRock. We enjoyed random eats like curried chicken tacos and Asian chopped salad and sipped on glasses of wine (duh). We listened to live music, spent time in the wine garden, walked through the grounds, and silent disco-ed (totally a highlight). They had amazing food vendors and the entertainment was rad. Plus, there's nowhere in the world like Napa Valley. I only wish we had spent more time at BottleRock—the afternoon went by too fast. It was so much fun, though, and we'll definitely be back next year.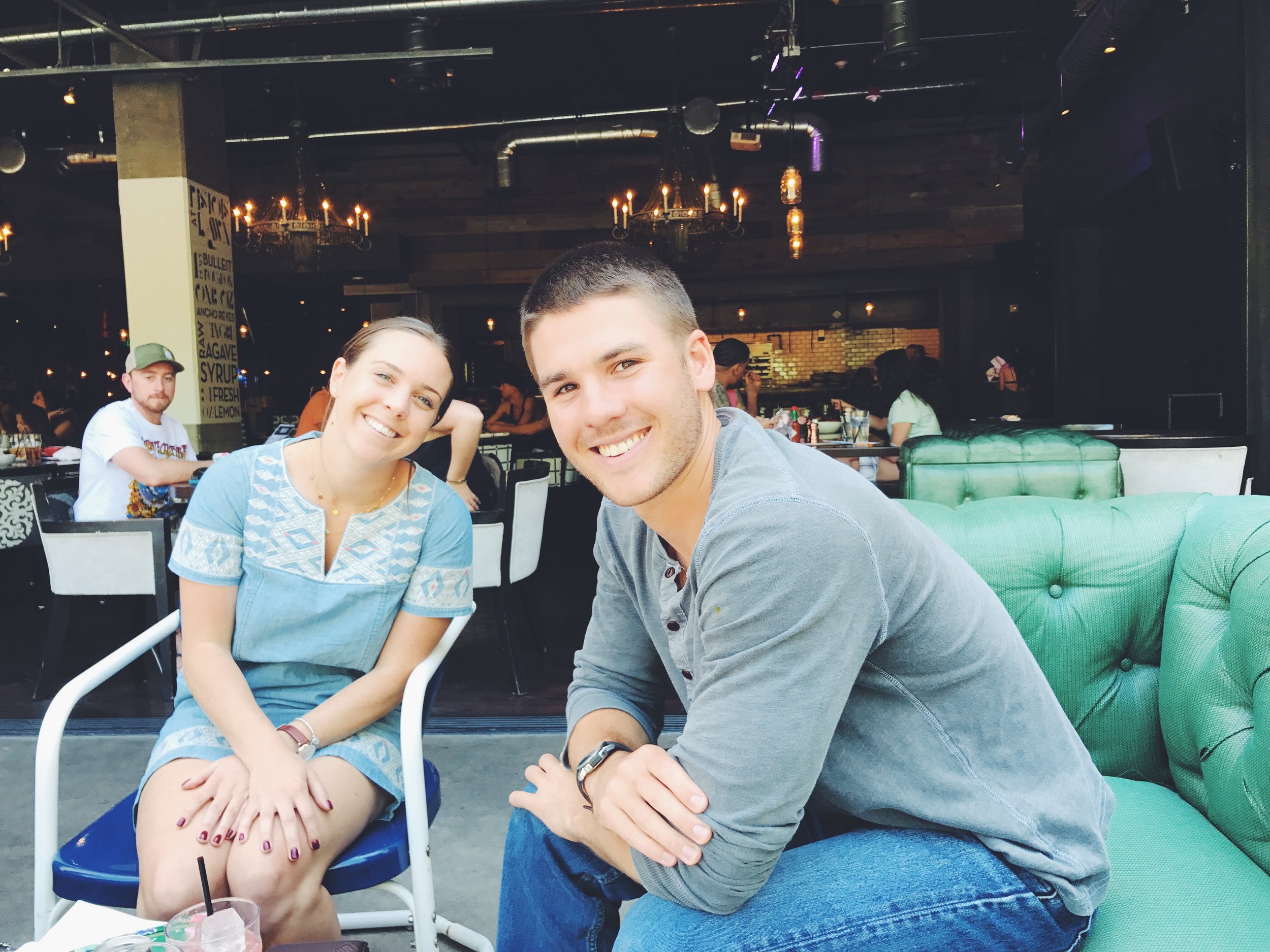 On Saturday, we drove to our parents' house to hang out, take a Soul Cycle class, enjoy an early dinner with my grandma, then call it a day. Bright and early on Sunday morning, we jetted off to Las Vegas to celebrate my brother's 21st birthday. It was unforgettable in more ways than one, and I think we're all still recovering. As always, my parents were true rock stars in the most generous way possible, and the weekend wouldn't have been the same without them jamming to Usher with the rest of us 😉
We stayed at the Hard Rock and went to Rehab on Sunday (insanity), then had dinner at Pink Taco. We spent Memorial Day resting, playing golf, sitting by the pool, and / or sweating it out at the gym. We ended the long weekend with an amazing Japanese dinner at Kumi. We shared an eclectic mix of sushi, sashimi, kobe beef tacos, gyoza, and teriyaki salmon. We flew back to Denver on Tuesday morning, then my hubby and I both made our way to work. We were tired but thankful to be back in Colorado; coming home always feels so good 🙂 And with that, cheers to summer 2017—make every weekend count.