These grain-free tahini and ginger cookies are healthy, delicious, and perfectly chewy. Made with nourishing ingredients, like almond flour and coconut oil, they keep hunger at bay. They also satisfy any sweet tooth. Paired with a cup of coffee or tea, they totally pass as a breakfast cookie.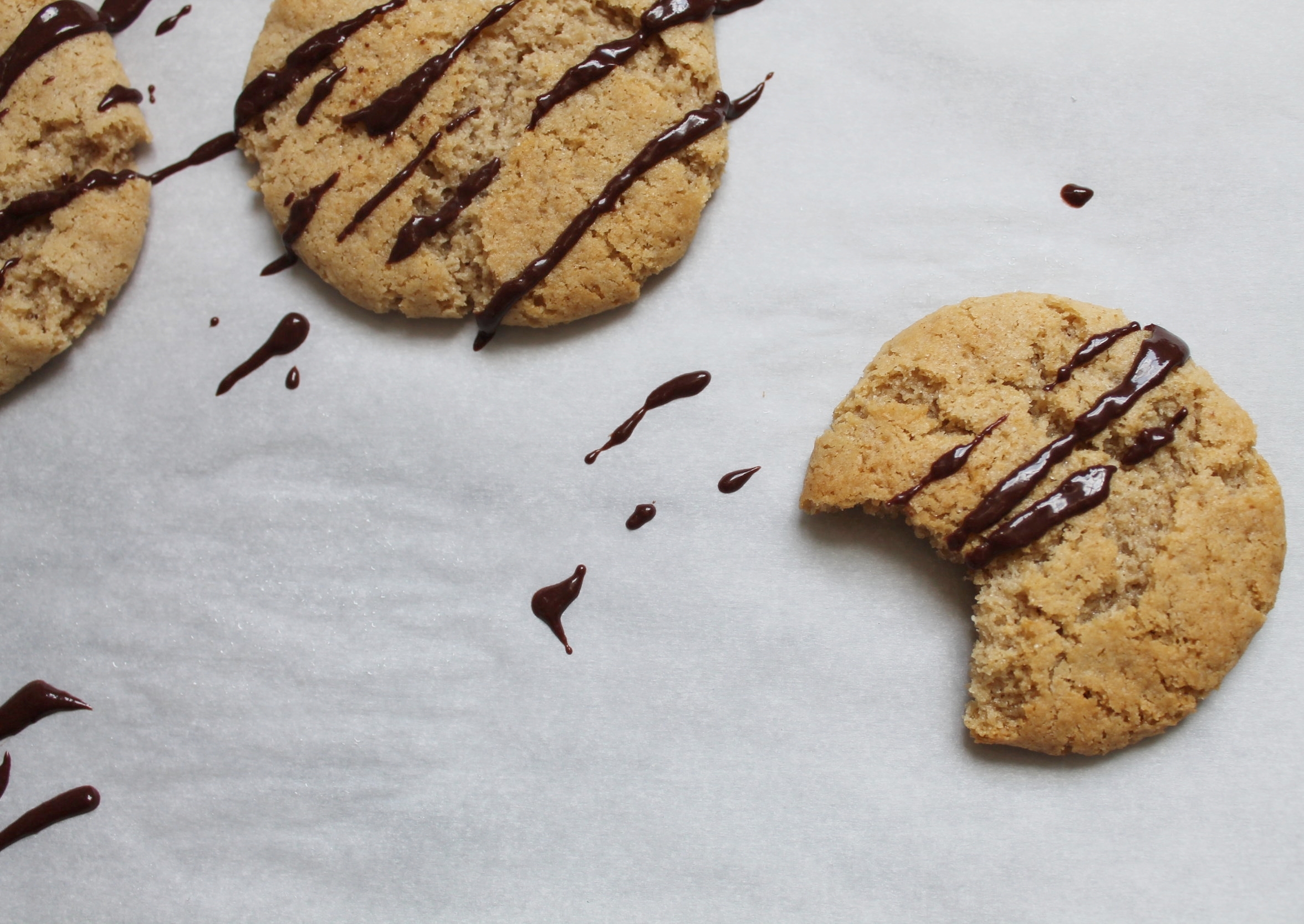 What is tahini?
Tahini is made from toasted, ground hulled sesame. That's it. Tahini (or tahina) is a Middle Eastern condiment. Served by itself or as a major ingredient in hummus, baba ghanoush, and halva, tahini is used in cuisines all over the world.
On its own, it has a fairly earthy and savory flavor. One of my favorite things about tahini? It's incredibly versatile. Eat it straight out of the jar. Add it to your smoothies. Make a creamy dressing with it. Spread some tahini on a piece of toast with sea salt and lemon. Mix it into hummus. Whip up energy bites. The sky's the limit. You can easily find it in grocery stores and markets across the U.S. I've tried a few different brands, but Soom Foods does it best. Soom makes the creamiest and drippiest (without separation in the jar!) tahini.
The best tahini cookies
I love these cookies. Since tahini has a robust flavor, I added ginger, maple syrup, and cinnamon to balance its nutty taste. These cookies are crispy yet chewy, perfectly sweet, and slightly spicy. For those with allergies, they're gluten-free and vegan. I used Soom's original tahini in this recipe, but I also drizzled their chocolate tahini once they cooled. Although I used ground ginger, feel free to add chopped candied / crystallized ginger to the batter — it will add even more flavor and texture.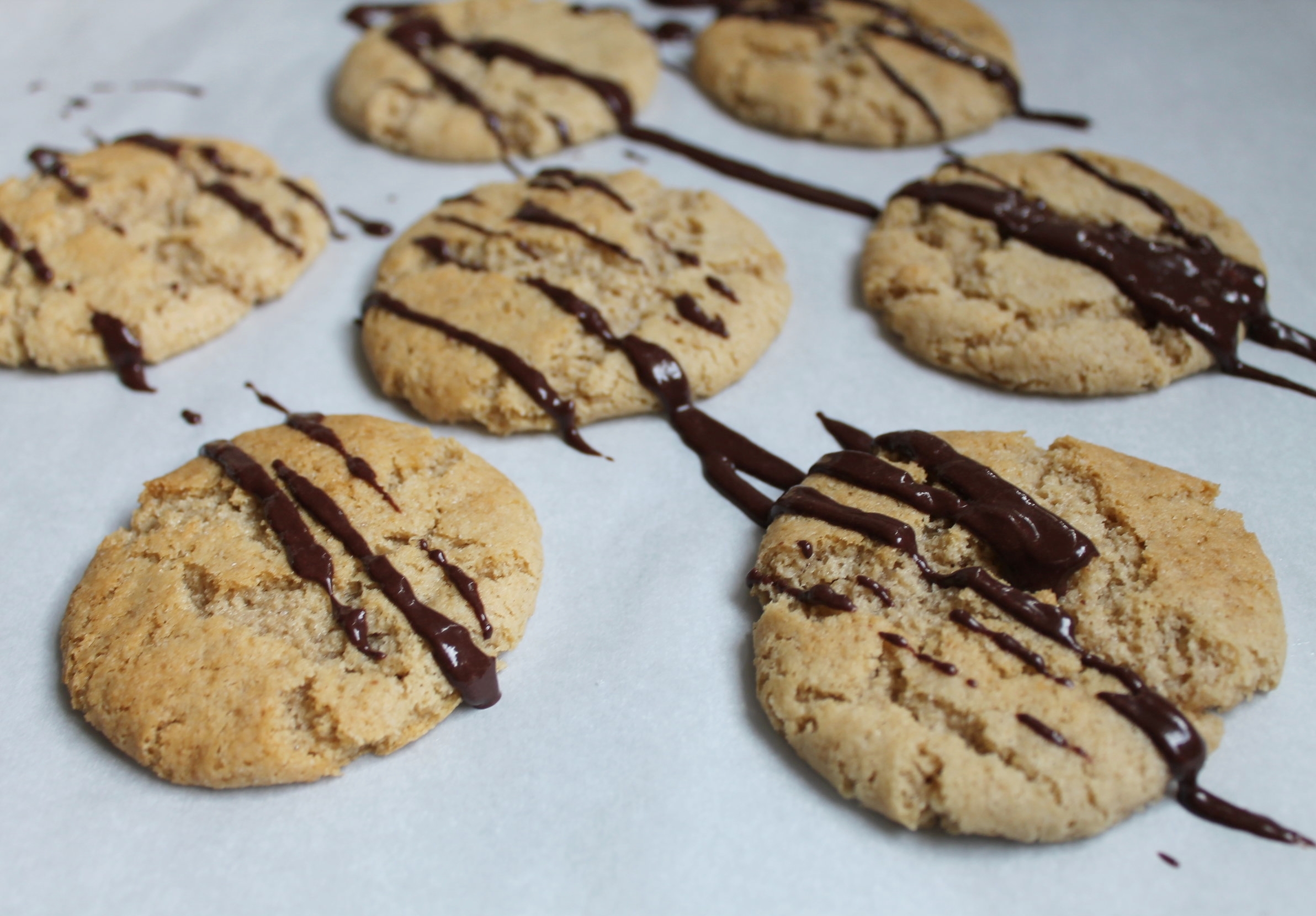 Print
Grain-free Chewy Tahini and Ginger Cookies
Ingredients
Instructions
Preheat oven to 350F. Line a baking sheet with parchment paper.

In a large bowl, whisk together tahini, coconut oil, maple syrup, sugar, and almond milk.

Add almond flour, baking powder, baking soda, spices, and sea salt to the bowl. Mix evenly.

Scoop out the dough, roll it into balls, and add it to the parchment paper. Be sure to leave an inch or two between each dough ball.

Bake the cookies for 15-18 minutes, or until they're cracked and starting to crisp on the edges.

Optional: drizzle with chocolate tahini.
Notes
If you make any of my recipes, please tag me (@wellnesswithedie) or use #wellnesswithedie on Instagram! That way, I can easily see your creations. For more recipes visit the wellnesswithedie.com.