Happy Tuesday, friends! I want to start a new series on the blog where I recap my weekends—thoughts? I always love reading through other bloggers' weekend recaps. So, maybe I'll start doing the same. Plus, it sheds light onto life beyond a simple recipe or two. Because while I love including stories and other anecdotes in my recipe posts, recapping my weekdays / weekends is about as raw as it gets. And, as I continue blogging, I want to paint a realistic picture of life beyond a perfectly manicured recipe. Sound good?
So, let's chat about this weekend. On Friday morning, I flew to the Bay Area. It was a) an opportunity to spend time with my family, and b) a chance to assist my mom in the launch of her newest Mexican taqueria. It's location numero cinco. And I can hardly articulate how proud I am of her. Well, for that matter, how proud our entire family is. Because for any of you in the service / restaurant business, it's no walk in the park. Being a restaurateur is like sprinting through Central Park…in the middle of a marathon…with loose shoe laces 😉 But in all sincerity, it takes grit, grace, and a leap of faith to open a restaurant. And, it takes all of that—and much more—to grow that restaurant over time. Not only did she knock her first taqueria out of the park, but she's crushing dreams and goals that were non-existant 15 years ago. It's truly amazing. Anyway, mom, I love you. You're the best form of mentorship I could ask for.
Back to Friday. I worked for most of the day, had LuLu's for lunch, inhaled a piece of toast with almond butter and banana, then hopped into a SoulCycle class with my mom. However, because I only work out a few days a week (and my workouts are moderate-to-low intensity), this class was hard. Then again, there's no such thing as an easy SoulCycle class 😉 Afterward, we picked up True Food Kitchen. For dinner, I had some wine, a grass-fed burger, sweet potatoes, a kale salad, and a few of their buttery, roasted carrots. Dessert was a Perfect Bar (the dark chocolate chip peanut butter is my fave). Later, I hot tubbed, hung out with my sister when she got home, and then went to bed.
Saturday morning started with an avocado toast bar—because how else do you Saturday? Eggs, bacon, avocado, toasted bread, the last of summer's tomatoes, and a side of organic raspberries. My sister and I don't take our breakfasting lightly. Obviously. A bit later, I drove down south to attend a California-esque Oktoberfest. We had a booth at the event (for the new restaurant), so we handed out menus and talked to patrons. Mid-day, we picked up lunch from Whole Foods and brought it to the new restaurant to eat. Full bellies, we swung back by Oktoberfest to hang out in the booth.
Once I got home, my dad and I went to the car wash (because you know, Saturdays are also for errands), then we ventured out for dinner. My brother was in Berkeley for the night, so it was just the four of us. We ate where my husband and I got married last year! He stayed in Denver over the weekend and was very missed.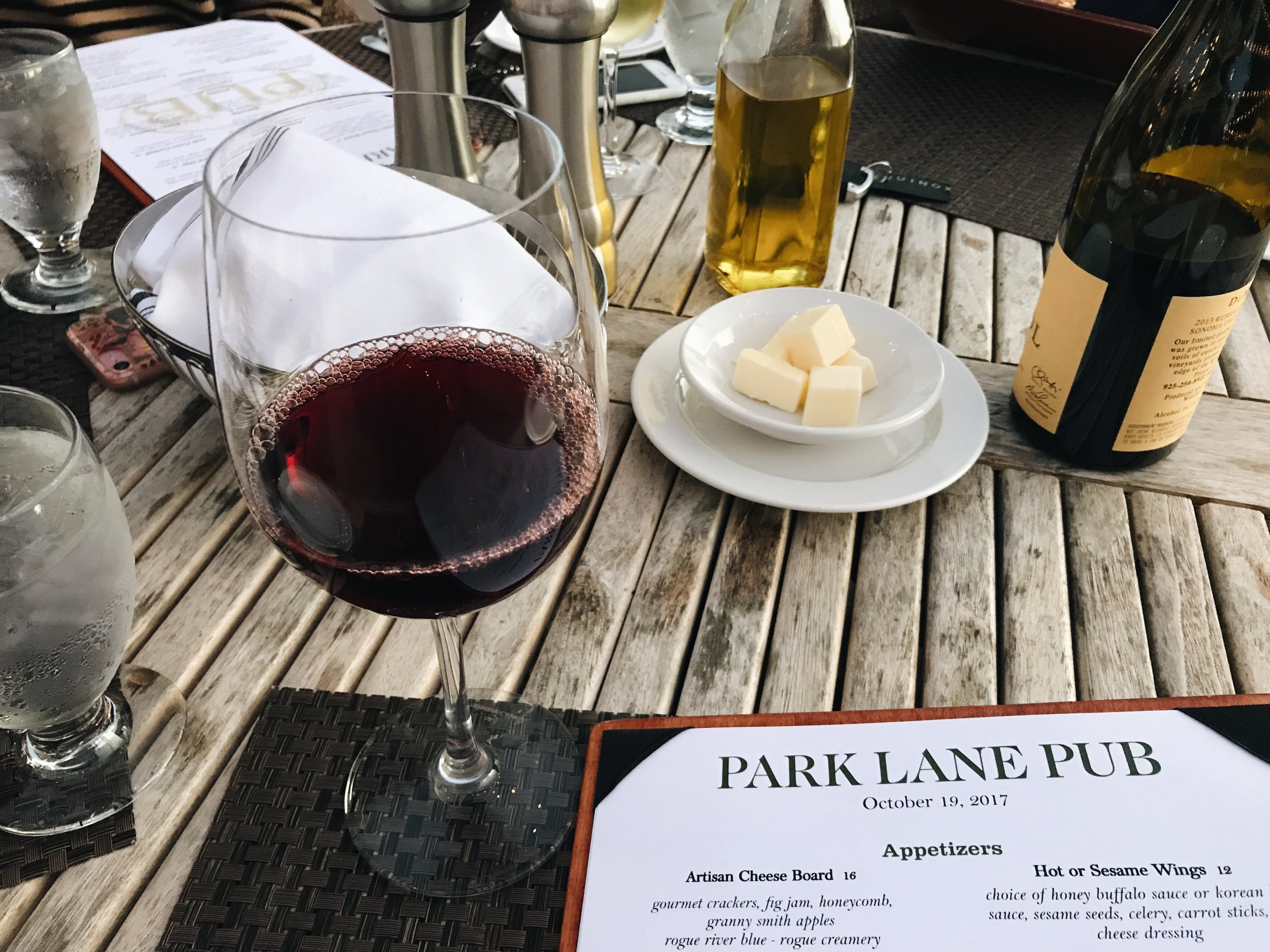 Sunday morning, I woke up early and had breakfast, then my dad and I took a SoulCycle class together. Yes, another class. My parents love Soul, so I usually join them for a ride or two when I'm home. After class, we grocery shopped for dinner, then I met two of my closest high school friends for lunch. Catching up with old friends is one of my favorite things to do 🙂 The rest of the afternoon was kind of a blur. I took some photos for this Denver-based skincare line (which I really enjoy), snacked, and relaxed outside.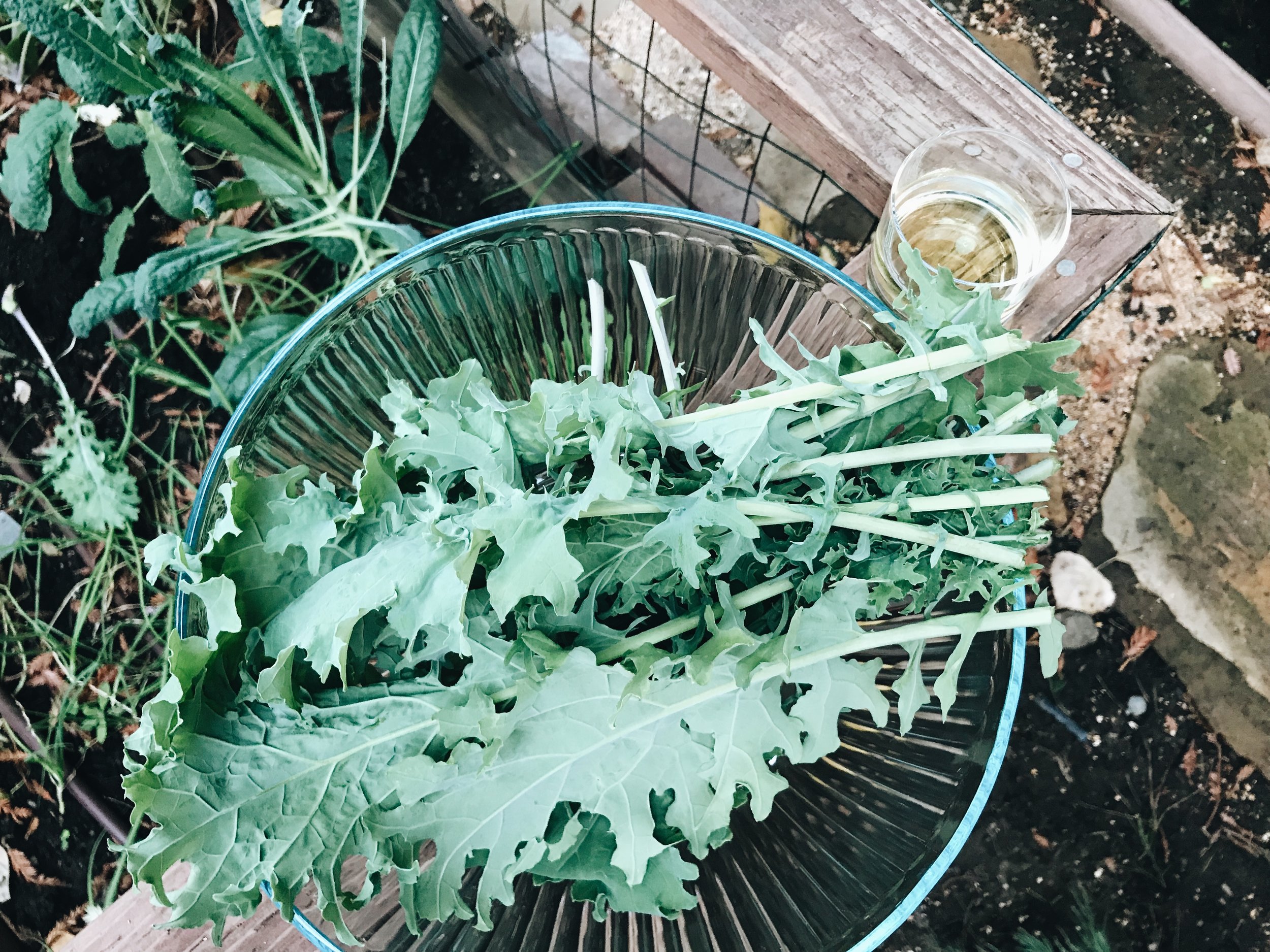 Soon enough, it was 5pm and we were all starving. We pulled out crackers + cheese + wine, and my aunt came over for appetizers. For dinner, we harvested lettuce from my parents' garden, barbecued a few different things, and roasted potatoes and brussels sprouts in the oven. As you can imagine, my garden-loving heart was SO happy about this. We ate outside, again, and it was wonderful. For dessert, I had coconut ice cream with almond butter and a portion of an unpictured Sprinkles cupcake. I was asleep by 9pm, and my alarm went off at 5am the following morning. My dad dropped me off at the airport, and I was back in Denver shortly after. The weekend flew by—as it always does when I'm home—but it was memorable in every way.
I hope you all have a great rest of your week! What was the best part of your weekend? Drop me a line in the comments below. Much love.