Hi, hello! It's me. It's been a little while since I brought words to these pages. And truthfully, it feels a bit foreign to flex my creative muscles in this kind of way, but here we are. If you follow me on Instagram, you'll know I'm alive and well, just neglecting my webpages in lieu of instant thoughts and shorter blurbs of text. There are a few reasons why I've quietly shied away from my blog, but I suppose it comes down to a lack of time, a shift in my priorities, and the infamous imposter syndrome. Excuses aside, it's time to dust off these corners and bring life back to this space.
As a digital creator, the pressure to post engaging, eye-catching content is real. For that matter, when creativity and motivation are absent, the pressure can feel rather suffocating. If you happen to make a living on the backbone of social media, you know what I mean. While I'm not a full-time digital creator, a majority of the work I do is tied to the online space. And if I've learned anything, it's that consistency is key for things like exposure, engagement, and revenue. The important stuff, you know.
Even with this in mind, I've recently found myself sharing less on social media. In part, I've really enjoyed the sacredness of, well, keeping things more private. It's allowed me to enjoy the present moment and not overthink what I need to share. Looking back though, I basically swung from one end of the pendulum to the other. I used to post "Day in the Life" and "What I Eat In a Day" blogs, offering a wide-open window into my daily life. And then practically overnight, I stopped. For no particular reason, I began questioning my own validity.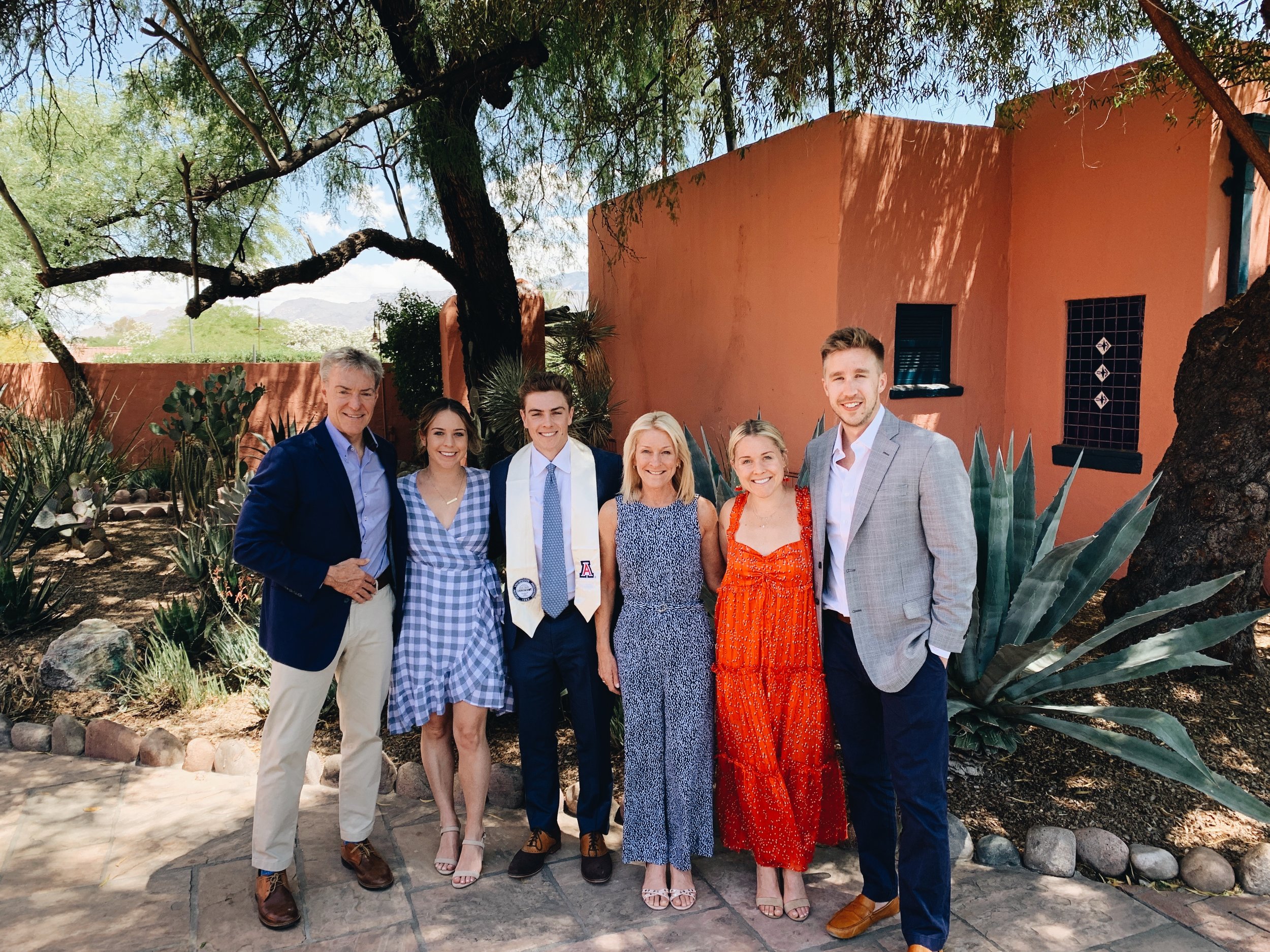 Why would someone care about how I live my days? Or my deepest, most genuine thoughts? Or what I want to write about? Or for that matter, what I'm eating? Ultimately, I've realized that the imposter syndrome has been holding me back. I keep telling myself the blogging world is too saturated. Everyone is talking about wellness. My story isn't that special. My thoughts aren't revolutionary. My sustainability practices aren't life-changing. You see? Too much negative self-talk, not enough courage.
But here's the thing: at any point in our lives, we can choose to say sayonara to our fears and excuses, giving courage a moment to shine. Against all odds, we can choose bravery. And with that bravery, we can make space for our true selves.
I suppose you could say that that's what's happening to me, right now. If one thing's for certain, it's that I love writing and authentic storytelling, and although I'm not entirely sure where I'm going with Wellness with Edie, something is telling me to keep going. In other words, that original fire—the one that prompted me to start this blog—has been reignited. It's time to quit the pessimism. And with that, thank you for coming to my TED Talk.
But in order to understand my present thoughts, it's best we go back a couple of years. Upon creating this public platform in the spring of 2017, I had lofty goals and high hopes. At the time, I was working in tech and needed a creative outlet. I began by sharing recipes and nutrition tidbits, showing what food I packed for work and regurgitating my Nutrition School learnings. But eventually, something felt like it was missing. Ah, my vulnerable thoughts. Enter the next phase of my Instagram and blog: exposing pieces of my health journey. I began unraveling my history with under-eating and over-exercising. I shed light on my irregular menstrual cycle, PCOS diagnosis, and insulin resistance issues — all in the name of keeping things real.
By the end of 2017, I had left my full-time job in pursuit of health coaching. And since then, I've coached many women, co-hosted two body positivity events in Denver and shared my personal health journey on two podcasts. In telling my story through different mediums, I've supported women in their journeys to body acceptance, intuitive eating, and hormone balance. However, today I'm here to tell you that I'm no longer health coaching. It was a beautiful run, but it wasn't for me. Ironically, health coaching was the reason why I left my full-time job in the first place. But over the course of 2018, I found myself wanting to pivot. As someone who has always worked hard—and has equally felt the need to please people—I struggled with closing my short-lived health coaching chapter. However, it wasn't providing the satisfaction, teamwork, enjoyment, and financial stability I yearned.
Amidst this shift, I joined the CookIt Media team. I also began routine freelance writing / copy editing / ghostwriting. I also started working on a soon-to-be launched project in the Bay Area. More on that later. While I have my eggs in a few baskets, I can finally say that I've found my groove. It only took me a majority of my 20s. 😉 And even though I am not using my IIN credentials in a traditional sense (via health coaching), I am using my knowledge to write research-driven, wellness-centric articles as well as develop nourishing recipes. And for those reasons, I am so thankful for IIN.
To bring this to a close, cheers to the start of a new blogging chapter. I have a lot of ideas floating around in my head, upcoming travels and trips that I'd love to document, and seasonal recipes that need to be photographed. I'm not sure how often I'll be posting here, but I'll do my very best not to let three months go by. I love this little space, and I hope you'll stick around to watch it unfold.
All my love, Edie.