Oh, Chicago. What a lively, captivating, energizing, and humid place you are. Like most metropolitan cities, you're a melting pot of people and cultures and traditions. You have quirky neighborhoods, outstanding architecture, towering skyscrapers, and unique boat tours. You have an expansive, beach-like lakeshore and beautiful homes. You have Soul Cycle and Corepower yoga, decadent French toast, crispy fried chicken, and quaint patios.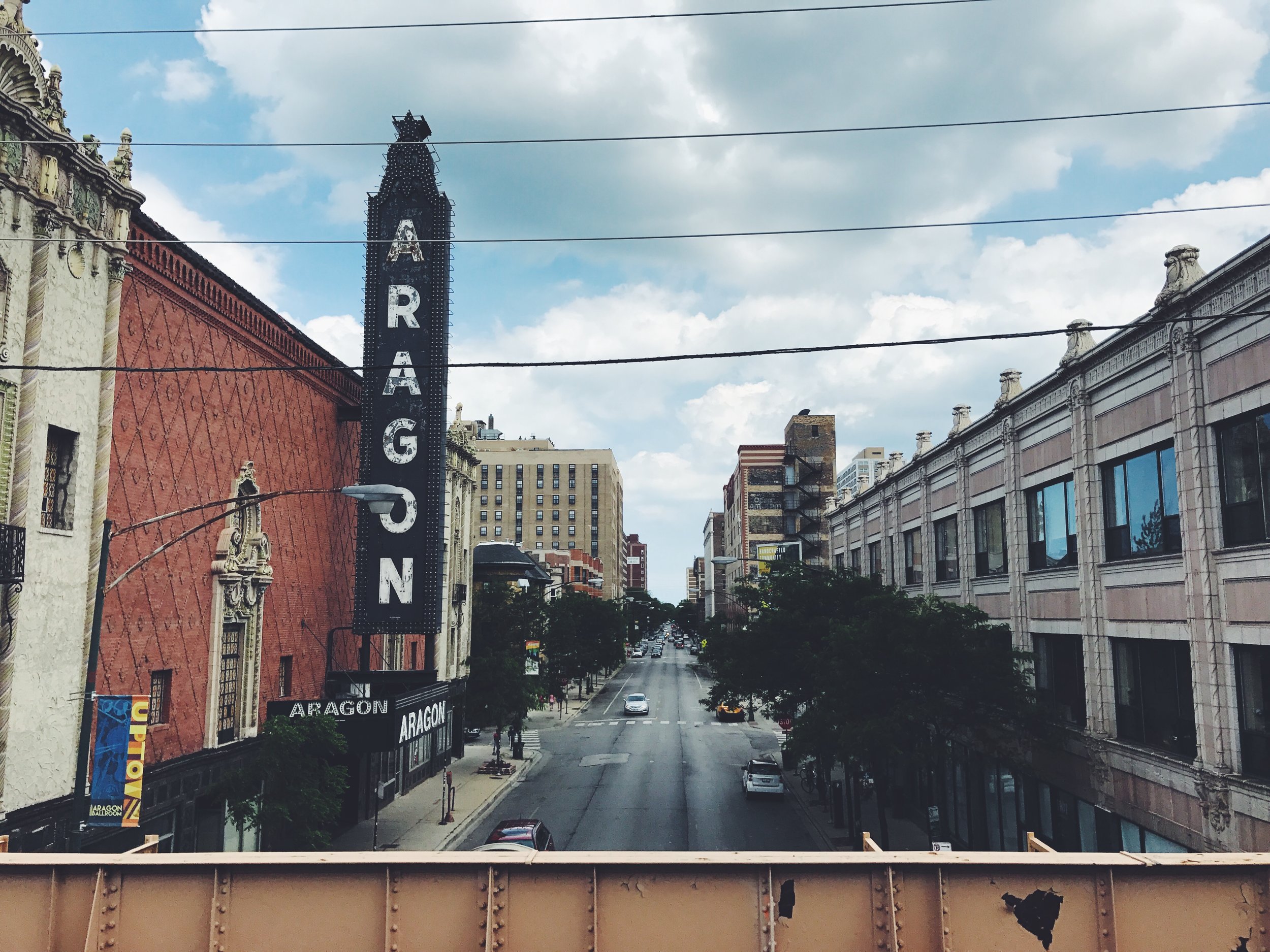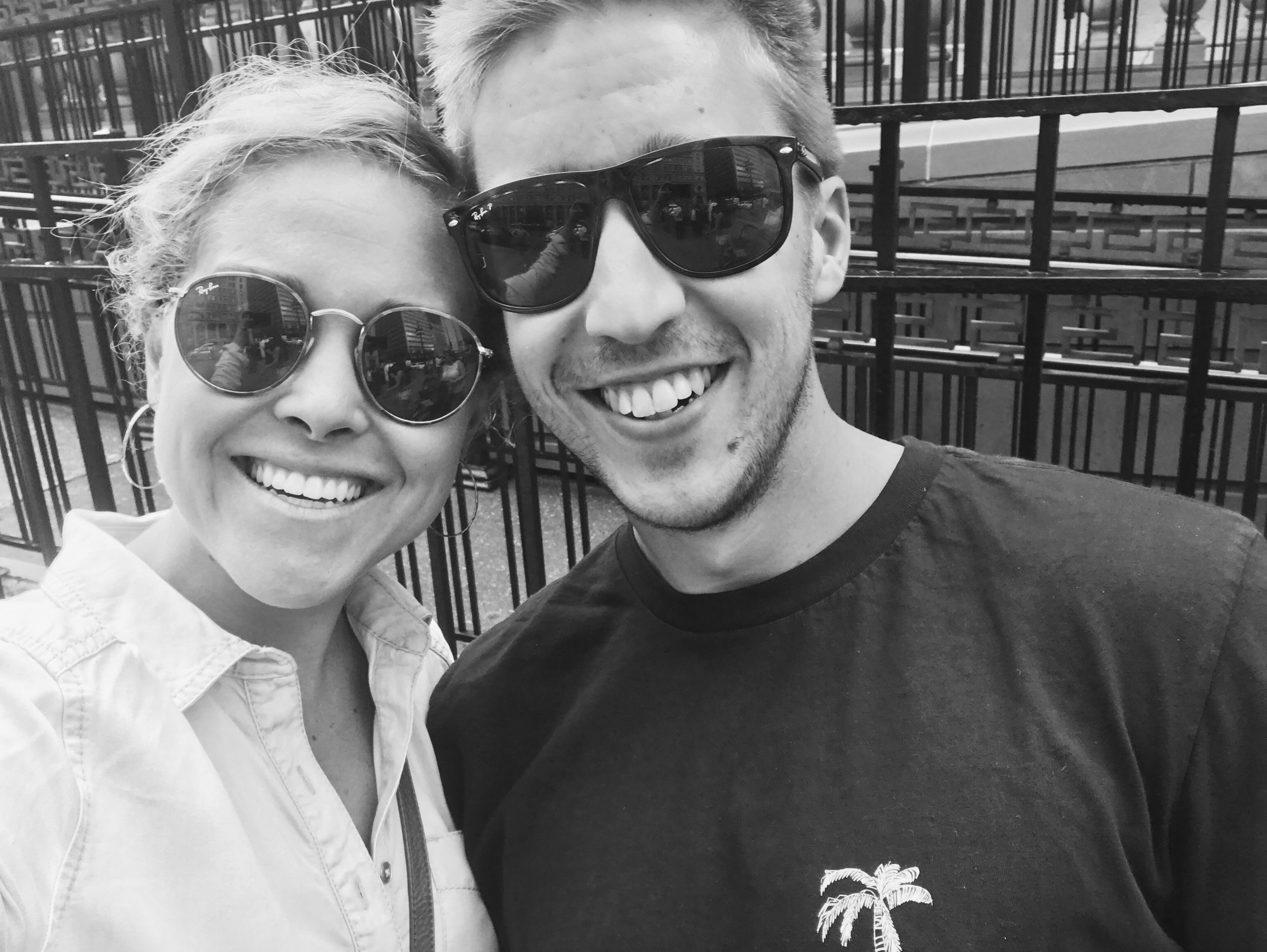 You have bikers and boaters and runners and park-goers. You have gourmet grocery stores, delicious gelato, and a myriad of trendy coffee shops. Your homestyle, deep-dish pizzas and epic brunch menus are worth every reservation. You are inclusive and friendly and fiercely loyal in that Midwesterner kind of way. And while you have many other note-worthy things about you, I can undoubtedly say that I like you a lot, Chicago, your torrential rain, gusty winds, humidity, and all.
Here's the thing, though, Chicago is huge. I feel like even as a Chicagoan, it would be impossible to do and see everything. For every historic restaurant or bar that exists, there's a trendy new something that will open its doors. That's how it works, and it's hard to keep up. Thanks to these two bloggers, I found inspiration before departing for the Windy City.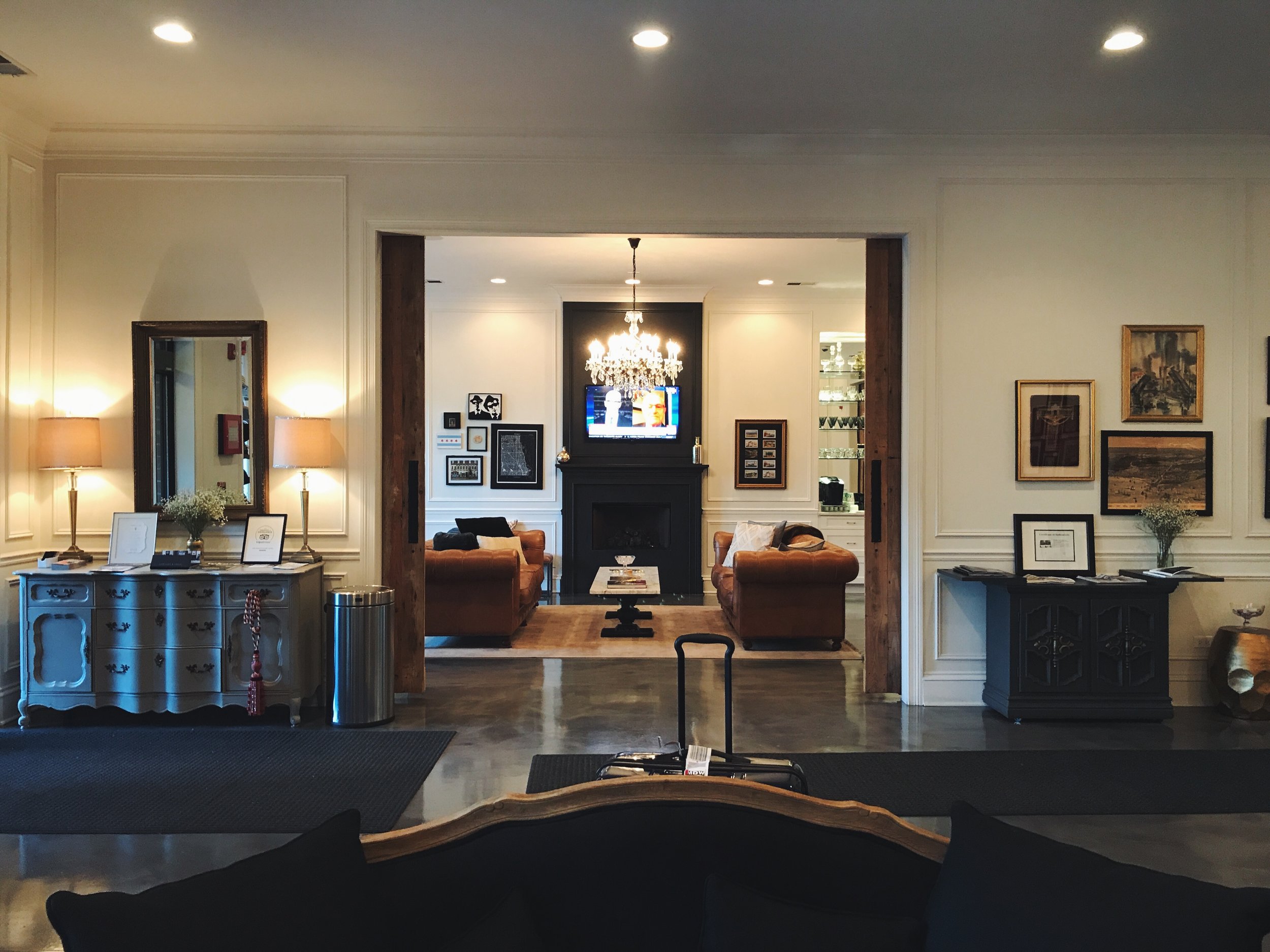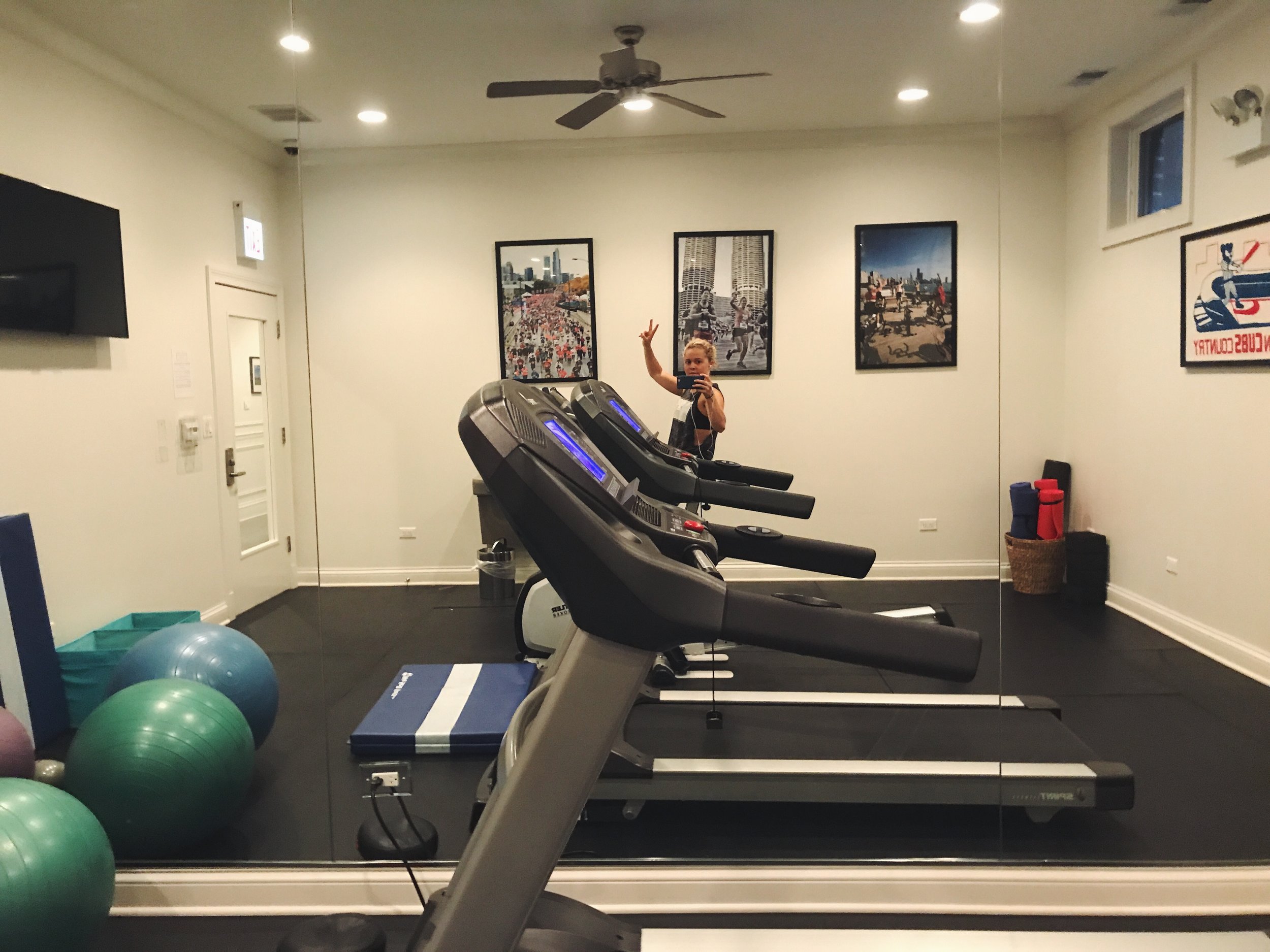 At the beginning of our trip, we checked in at the Guesthouse hotel in Andersonville. Their modern rooms are spacious and include a kitchen, spacious living room, and a parking spot (perfect for families). There's a gym and a rooftop patio, ideal for happy hour or winding down after dinner. The lobby is beautiful, too. Andersonville is very close to Evanston—home to Northwestern University—making it a convenient location for the weekend's graduation activities. Andersonville is known its Swedish residents, brunch spots, and boutique shops. We spent a bit of time exploring it on Sunday. A huge thank you to my in-laws for organizing and coordinating our stay at the Guesthouse! During the latter part of our trip, we stayed with my husband's cousins in their apartment / townhome in Logan Square.
After my sister-in-law's graduation on Saturday, we checked off a few bucket list items: Cloud Gate (aka, the Chicago Bean), Millenium Park, Crown Fountain, the "Magnificent Mile," and the Tribune Tower. We dined on homemade pasta, bread, and seafood at Eataly and ate spoonfuls of gelato afterward. We toasted to the grad, and it was wonderful. Congrats, Sarah! I can't wait to see what post-grad life has in store for you 🙂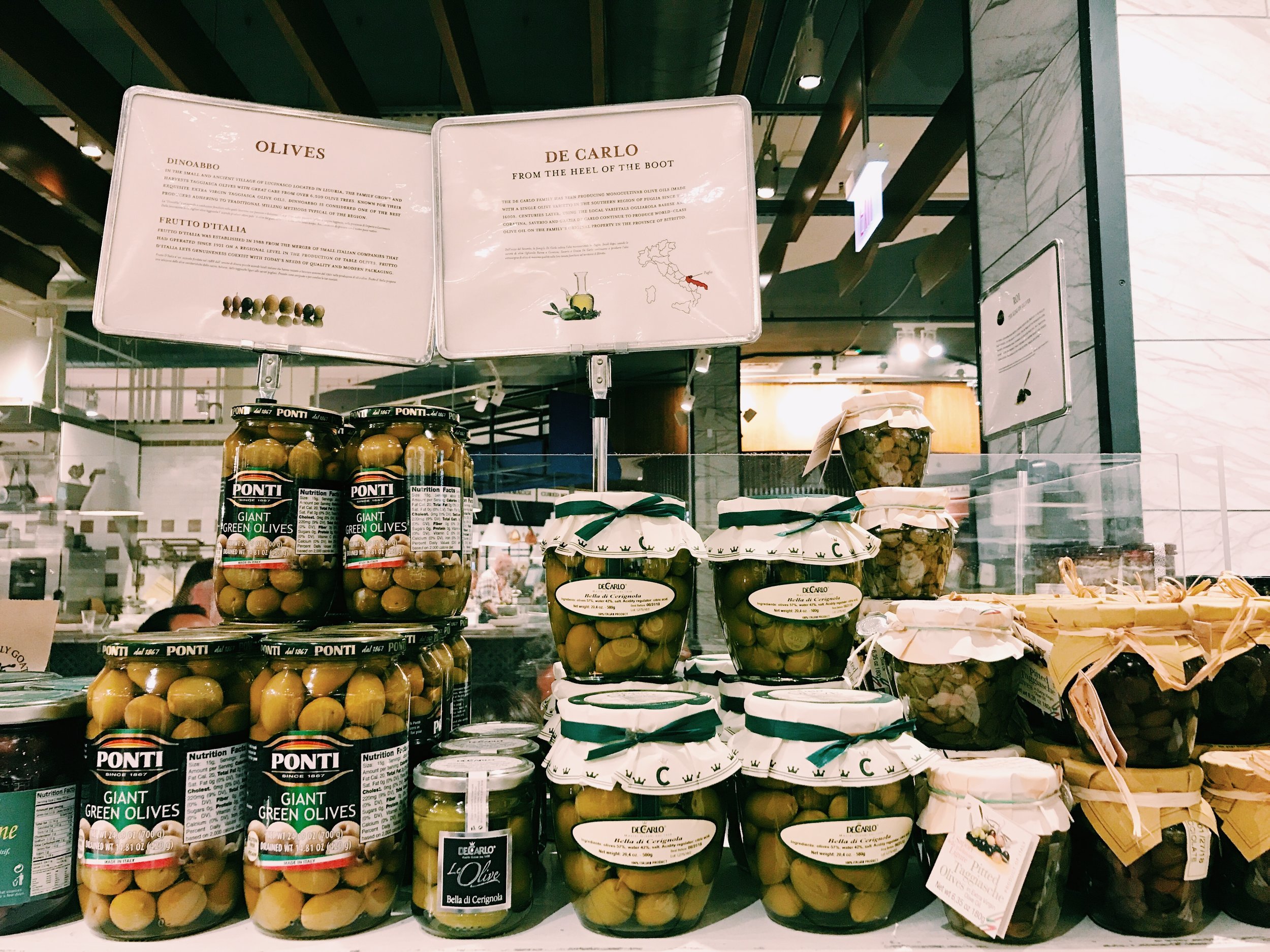 On Sunday, we celebrated Father's day with a giant stack of decadent chocolate banana French toast, then said goodbye to my in-laws. The following week, I spent my days working and spending time with a three-month-old and a four-year-old. My husband's cousins have the most adorable children.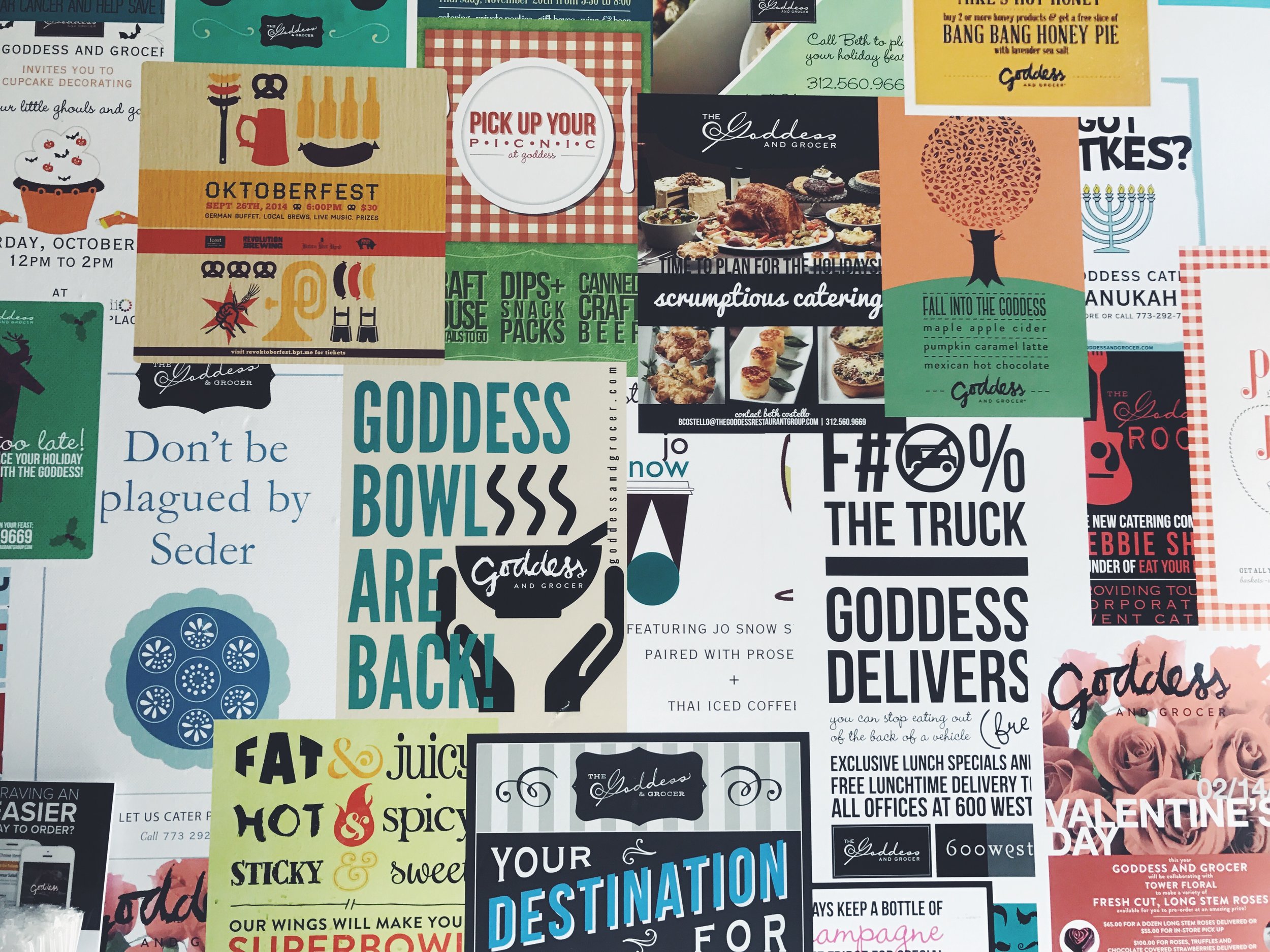 While in Logan Square, I worked mostly from home. However, I did walk over to a neighborhood coffee shop for wifi and two thick slices of toast with peanut butter and banana one morning. For convenience sake, I either ate at the apartment or meandered around Logan Square for food. Thankfully, my husband's cousins cooked dinner almost every night!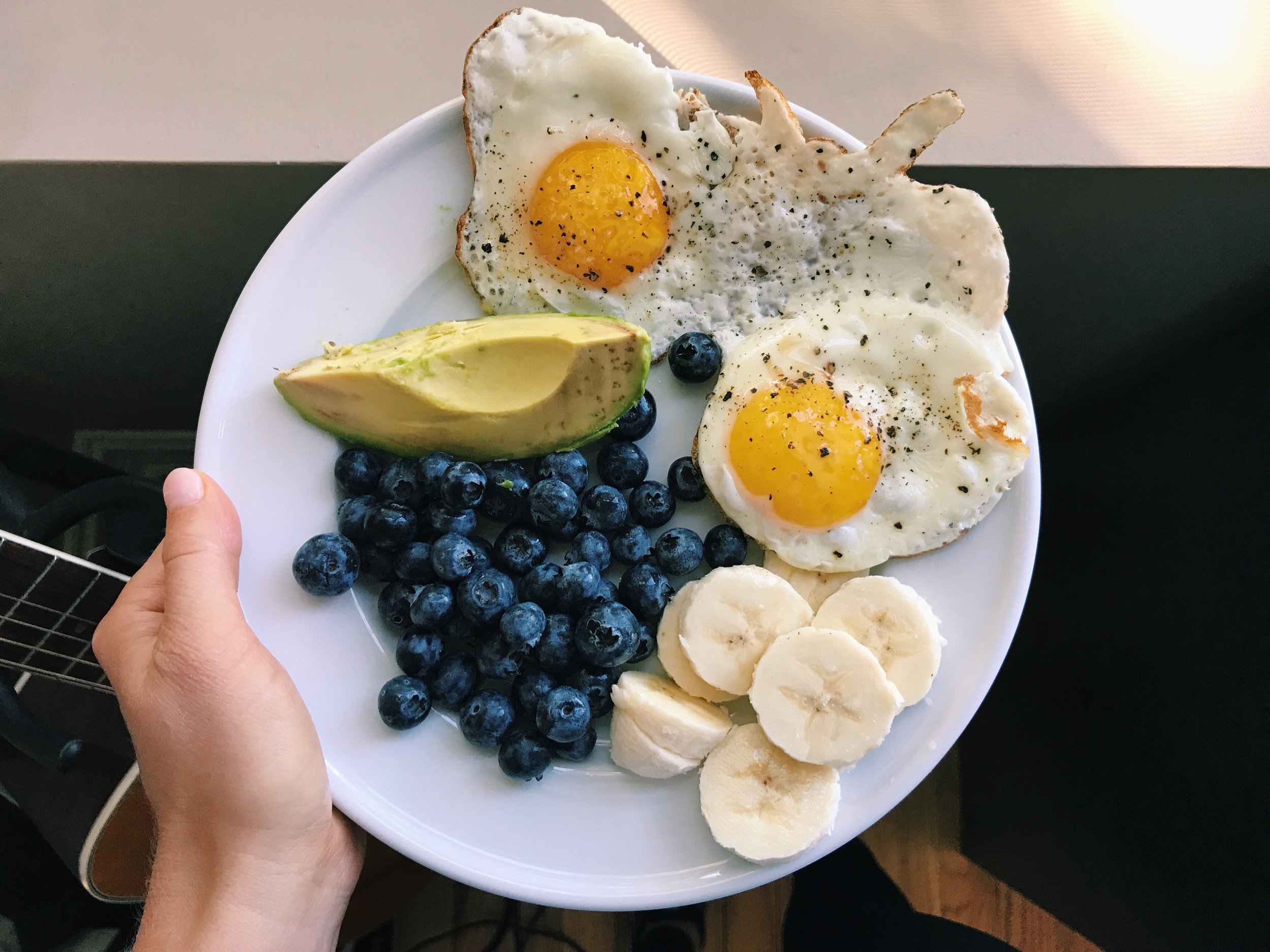 Eating while traveling is something that I try not to overthink. While dairy doesn't settle very well with me, nor do super processed foods, my motto is typically c'iest la vie. If I want bacon, I eat bacon. If I want a salad, I eat salad. What my body craves, my body gets. I also exercise intuitively while on vacation. So, after taking a few days off, I was ready to get my sweat on. During the week, I went to two Soul Cycle classes (one in the Loop and the other in Lake View) and took a Corepower yoga sculpt class in Bucktown. Bucktown is rad, and it reminds me of Denver's Cap Hill neighborhood. It's filled with music venues, yoga studios, and eclectic restaurants.
On that note, one of my favorite ways to experience a city's culture is by taking a group exercise class or two. I find that it encourages inclusivity while forcing me out of my comfort zone. 1) I have to figure out how to get to wherever I'm going and 2) I don't know anyone in the class. I typically chat up the instructor or someone else in the studio's lobby, and inevitably, I make friends. At the tail end of the trip, I cycled at Soul Cycle-Southport (which was amazing!) and casually befriended two older women who took me to coffee afterward. While it was random and spontaneous, I enjoyed every minute of it. We chatted about life in Chicago as well as where to find the best doughnuts in the city. Win-win.
While there were so many other restaurants, museums, etc. that I wanted to visit, time and work obligations weren't totally on my side. But that's ok—we'll just have to come back 😉 Until then, Chicago, keep your L trains weird and your historic, iconic neighborhoods even weirder.
Places to dine and drink:
– Lou Malnati's for classic, deep-dish pizza
– The Ten Mile House for brunch
– LYFE Kitchen for a fast-casual outside dinner
– Whiskey Thief Tavern for cocktails
– The Bongo Room for brunch (order the chocolate chip banana French toast for the table and thank me later)
– Brew Brew coffee + tea for a decaf almond milk latte, breakfast, and wifi
– The Goddess and Grocer for grab-and-go snacks (they're known for their rainbow cake)
– Southport Grocery for breakfast, coffee, homemade pastries, expensive chocolates, etc.
– Honey Butter Friend Chicken for honey butter fried chicken 😉
– Eataly for anything and everything pasta, fish, cheese, olive oil, gelato, etc.
– Lula Cafe for their bacon, turkey, and cheddar grilled sandwich (they also have vegetarian and vegan options)
– Intelligentsia for coffee and tea
– Whole Foods for kombucha and protein bars (because I am a trendy wellness blogger after all)