One of the things I love about travel is experiencing life as a local. I have an affinity for grocery shopping where the locals grocery shop and eating dinner where the locals stop for dinner. I'll stroll through parks and eclectic neighborhoods or even sign up for a group exercise class, just to get my bearings. And while Airbnb has paved the path for this type of travel, having a best friend who lends you her (or his) apartment is even better. Especially if that apartment is located in one of the most quaint, idyllic parts of a city.
A few weeks ago, I mentioned that we traveled to Chicago for my sister-in-law's graduation. A week later, we had a wedding in Philly—so off to the East Coast we went. My husband was one of the groomsmen, so I gratefully tagged along. It was the perfect excuse to see one of my closest friends / college roommates, too.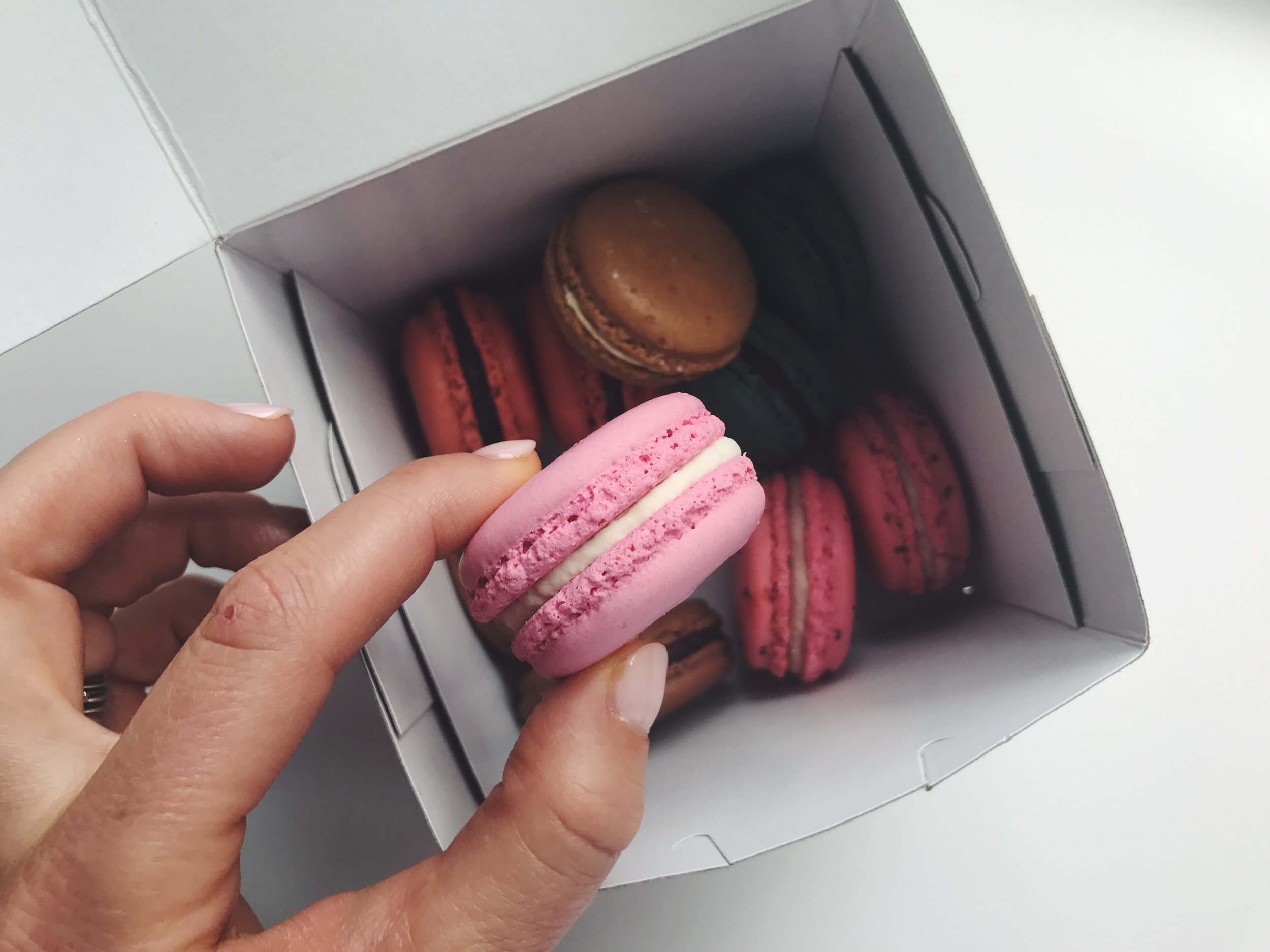 Now, let's talk about Philly. While my West Coast roots are steadfast, my infatuation with the Northeast grows stronger each time I visit. I'm not sure if it's the history or the charm, but I am enamored by both its cityscapes and landscapes. I've been to Pennsylvania a few times before, but never been in the summertime…and never to Rittenhouse Square, specifically. Despite its looming (and somewhat oppressive) humidity, summertime in Philly is all sorts of wonderful.
In June, there are open-air farmers' markets selling ripe peaches and homemade pastries, perfectly manicured windowsills, and row homes draped in long stretches of chartreuse-colored ivy. Rittenhouse sidewalks boast al fresco dining and brick-laden walking paths, and the Square itself is lush and well-shaded. It's all rather…dreamy. Unsurprisingly, this area of Philly has long been considered one of the most charming neighborhoods in the city—and I believe it. It's full of character and a little bit of grit. It's home to a number of hotels, beautiful cafes and restaurants, and both boutique and commercial shops.
Our trip was short, but jam-packed nonetheless. When we arrived in Philly, we checked in at the Warwick hotel (we stayed there for one night). I hosted a webinar for work, then grabbed a quick lunch at HipCityVeg. Shoutout to my husband for finding this place! HipCityVeg is a quick-serve vegan food and smoothie restaurant, and everything on the menu is delicious. Apparently my girlfriend, Erin, loves it too 🙂 On our way back to the hotel, we picked up a few beautiful macarons from Miel Patisserie. They were the perfect afternoon snack.
That night, we dined al fresco with my friends at Audrey Claire. They picked the most perfect restaurant for dinner. Everything was wonderful, and since the restaurant is BYOB (as are most in Philly!), we shared a couple bottles of wine. To eat, we shared a few small plates, had our main courses, then walked over to a near-by frozen yogurt shop. Thank you for such a great evening, Tripp and Hoots.
Bright and early on Friday morning, I went to a kick-ass Soul Cycle class. Afterward, I ate and worked at P.S. & Co. Oh my. Let's talk about P.S. & Co. for a moment! The obsession is real. The food is divinely nutritious, and the restaurant is basically an intimate indoor garden. The atmosphere is nothing short of peaceful and meditative. For breakfast, I had a cup of chia pudding with homemade granola and a thick green smoothie.
Then on Saturday (yes, I went twice), I had their tofu scramble with homemade almond flour bread and house-made turmeric golden milk. V hippy? You betcha. And while this place is not cheap, everything they offer is organic, free of additives, preservatives, and GMOs, and 99% of the menu is gluten-free. The best part, though, is that everything is delicious and tastes homemade. As someone who loves nourishing, plant-based foods, this restaurant is an absolute dream come true. Please come to Denver, P.S. & Co. 🙂
Okay, back to Friday. I took a break from working and ordered lunch at Bluestone Lane, another cafe teeming with healthy breakfast and lunch dishes and Instagram-worthy avocado toast. I picked up an organic quinoa salad with curried chicken and an egg, as well as a locally-made bottle of kombucha. Bluestone Lane was conveniently located in our hotel. That afternoon, I wrapped up a few things at work, then walked to a nearby blow dry bar to get my hair done. The humidity gave my appointment a run for its money, though. Afterward, I met up with the bridal party at Barclay Prime for the rehearsal dinner! We toasted to the bride and groom, and both the dinner and drinks were amazing.
Saturday morning, I took another Soul Cycle class—I was in need of a good sweat. Let's just say that me, red wine, lemon drop shots, and tequila don't mix. In general, I don't really drink much alcohol. I've never been a huge fan of the taste or how it makes me feel, but that doesn't mean I don't enjoy being social. Regardless, sweating it out always makes me feel better. Plus, as someone with PCOS, I'm cognizant of things (like alcohol) that can disrupt my hormones. Anyway, after class I went back to P.S. & Co. for breakfast. My husband was doing groomsmen things all day, so I had time to cruise around town. I eventually walked over to a nearby farmers' market to taste a few things and see what's grown in Philly.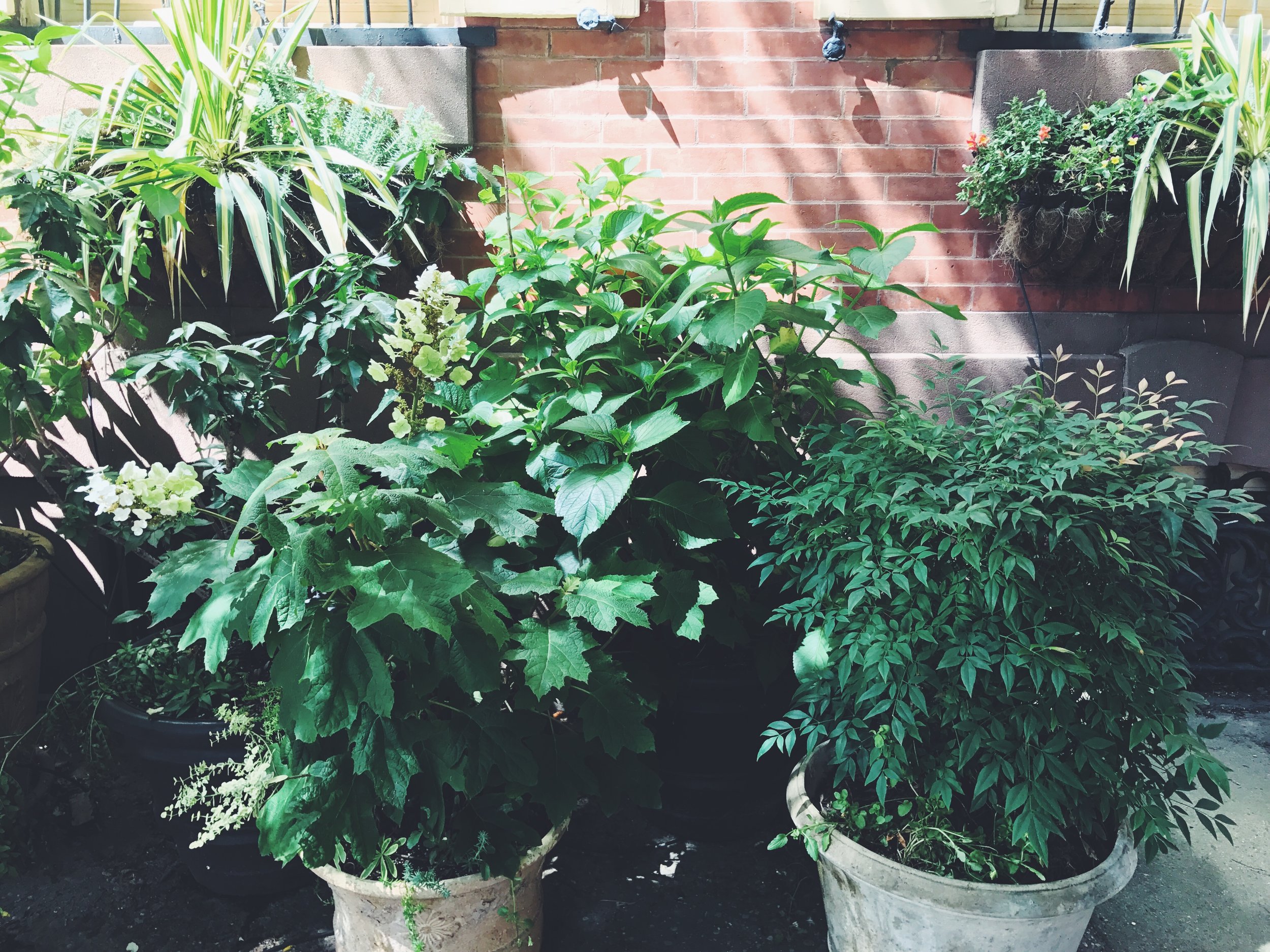 Midday, I picked up a few items at Di Bruno Bros grocer, then assembled lunch at my girlfriend's apartment. Dessert was a massive brownie from P.S. & Co. that I grabbed in the morning. Because when a gooey brownie is staring at you, you buy the brownie. But before the wedding, I wanted to explore a little, so I walked about a mile to the Schuylkill river banks. It's a haven for bikers, runners, sunbathers, etc., and I loved seeing where people like to hang on a Saturday. Plus, it felt good to wander for a bit. When I got back, I snacked on some Kite Hill yogurt with fruit and got ready.
The wedding was absolutely beautiful (congrats, Dee and Andrew!), the food was delicious, and their live band totally killed it. I only had a few sips of champagne throughout the night, but I still had such a great time. We were totally exhausted by the time it was over and crashed in bed before we could even think about getting late-night Philly cheesesteaks. It was a bittersweet goodbye on Sunday. Thank you, Philly. I love ya! Until next time 🙂